People
Tracey Cunningham (the Hair Genius Behind Khloé Kardashian's Blonde) Spills All
12/11/2015 AT 01:59 PM ET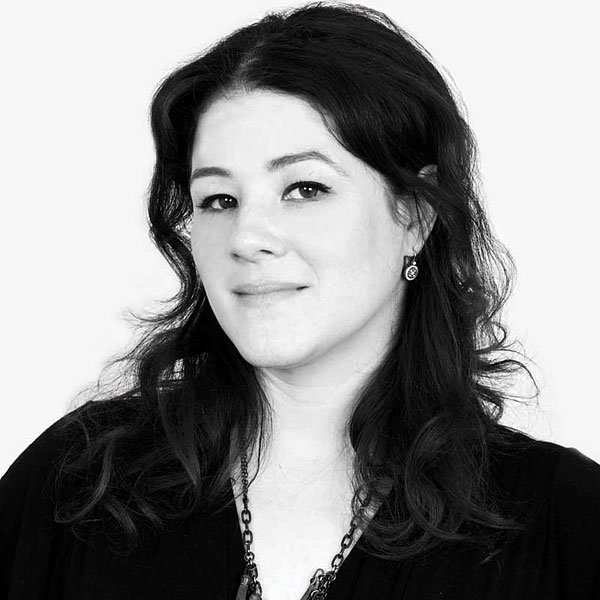 Like dozens of other celebrities, Khloé Kardashian only trusted one colorist to take her from brunette to "fashion blonde": Tracey Cunningham. Among Hollywood's most trusted hair gurus, when Cunningham isn't stationed at her L.A. salon, Mèche, chances are she's on a house call (the pro travels around the globe to maintain her clients' color). And more recently, she's been sharing her skills at Mane Addicts classes, which is where we chatted with her about her A-list clientele; and got her to dish on which star's hue is most sought after by us everyday women. (Spoiler: her name doesn't begin with "K".)
Chances are Tracey Cunningham is the mastermind behind many of the colors on your Pinterest hair color inspo board. Her clients are so famous, we don't even need to list their last names: Cameron! Charlize! Gwyneth! But she's not just loved by blondes. Cunningham can give brunettes like Rachel Bilson and Jessica Biel subtle highlights, or she can tweak the tone of redheads like Bryce Dallas Howard to perfection. And of course, she straight up starts a new trends whenever Drew Barrymore is in her chair. So, we asked the pro a few burning Qs about her years in the biz. Here's what she had to say:

Do you remember the first celeb head you touched?
Bette Midler because I was her nanny [for her daughter], and I would blow-dry her hair all the time.
Of all of your celeb clients, who's hair color have you changed the most?
Probably Lindsay Lohan, although I don't do her hair right now cause she lives in London. She would always go from dark brown to red to blonde, and that's what made me known as a color chameleon. And Drew! We've done everything!
How long did it take to create Khloé's latest blonde look?
I was with her for two hours, which is normal. Because she'd cut it short, I really wanted to balayage her ends and make those really bright. It's all about that frame.
What celeb's hair color are you asked to recreate most often?
Why?
Making changes on a brunettes and opening up a world for someone, that's been huge. Lily is such a natural beauty so I always try and achieve a natural look. I keep Lily's color soft around her face then darker in the back. She's sombré, with natural highlights throughout. Her color looks effortless, so I think the everyday woman feels they can achieve such a beautiful look.
Do you have favorite products for all your clients, no matter what their color?
Olaplex No. 3 is my go to product, for myself and all of my clients. I don't know what we did without it! It's a strengthening treatment that one can use once a week or five times a week. If you want to get your hair back to how it felt, behaved, and looked like, before you started processing with color, blowing it out, straightening etc., Olaplex can restore your hair to its original form. It's revolutionary.
And my favorite product from Redken is their Satin Wear. It's the perfect finishing product! Hair doesn't feel oily or sticky, it keeps your blow-out lasting longer!
How many colorists do you trust with your own hair?
Tyle Mahoney. When he does my hair, I don't even ask him what he's doing.
Do you use fake names for celebs in your phone?
Yes! Then I forget what they're called.
Have you ever botched a celeb's color, but you two laugh about it now?
You know that expression: "never let them see you sweat?" I wouldn't share that with somebody. I'd keep it at the bowl and fix it!
What's the best tip one of your celeb clients has ever given you?
I would say Gwyneth, Cameron and Fergie changed my body. I was really sick. I looked like a mess. Cameron said, "you need to get off sugar," and Gwyneth would talk to me about exercise. And they were really living the life as an example. So I found this food company Wholesome2Go and I did the sugar control detox plan and I lost 20 pounds. And now I talk about it with everybody.