Bloombergs
Peek Inside the Homes of Bette Midler, Martha Stewart, and John Mellencamp

By James Tarmy
September 6, 2018
Flip through virtually any design magazine today, and you'll get an "inside look" into a celebrity's newly completed home. There will be furniture that seems to have never been sat on, kitchens devoid of cookware let alone food, and bedrooms that appear to be designed for a house museum devoted to Generic Good Taste.
The photographer William Abranowicz has certainly captured his fair share of these interiors in his 40-year-long career; he's done work +for Architectural Digest, Elle Decor, and dozens of other glossies. But he's also managed to stumble across some genuinely striking homes (which often still belong to celebrities) that manage to express something warmly personal about their owners.
He's compiled these interiors into  American Originals (Vendome Press, September). The following images are a sampling—they might appear to have nothing in common, but that, more or less, is the point.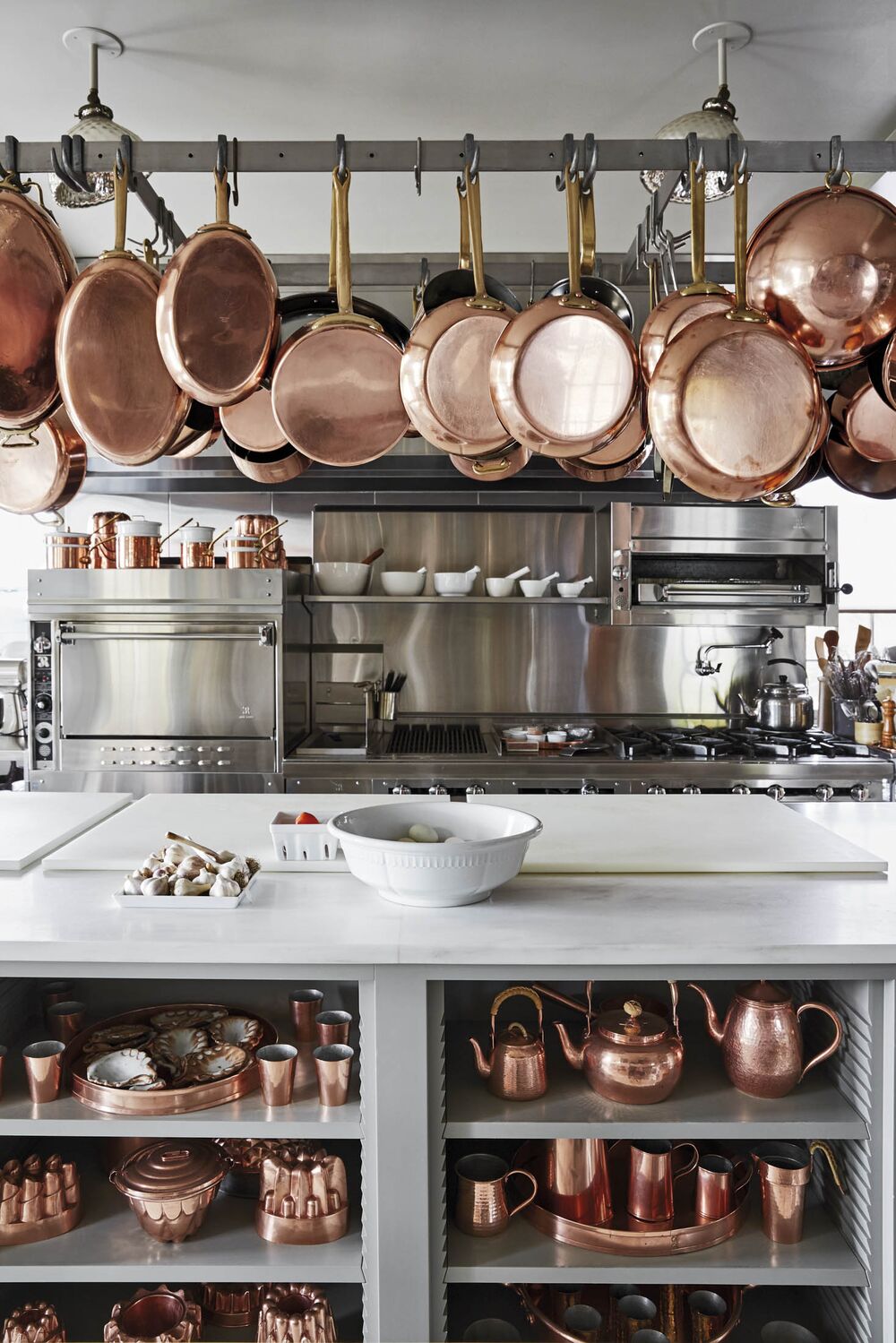 Martha Stewart's kitchen
The copper pot- (and pan-, and mold-, and pitcher-, and everything else-) filled kitchen of Stewart's Bedford, N.Y, home. Stewart, Abranowicz writes, commissioned him to shoot five features for her then-nascent magazine, Martha Stewart Living.
Source: Vendome Press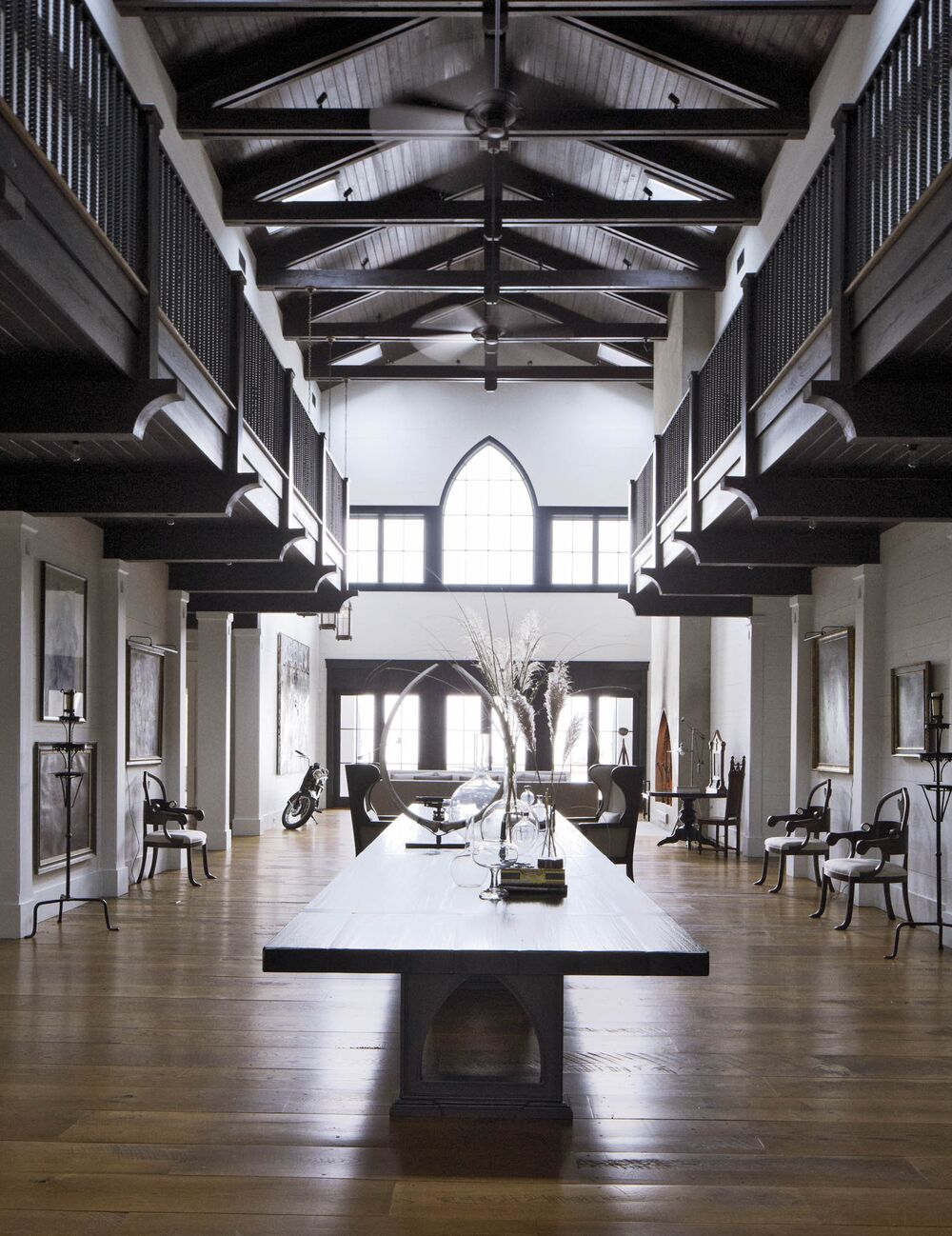 John Mellencamp's living room
Abranowicz describes Mellencamp's home on South Carolina's Daufuskie Island as "modern Gothic." It's laid out in the shape of a crucifix, with austere interiors to match.
Source: Vendome Press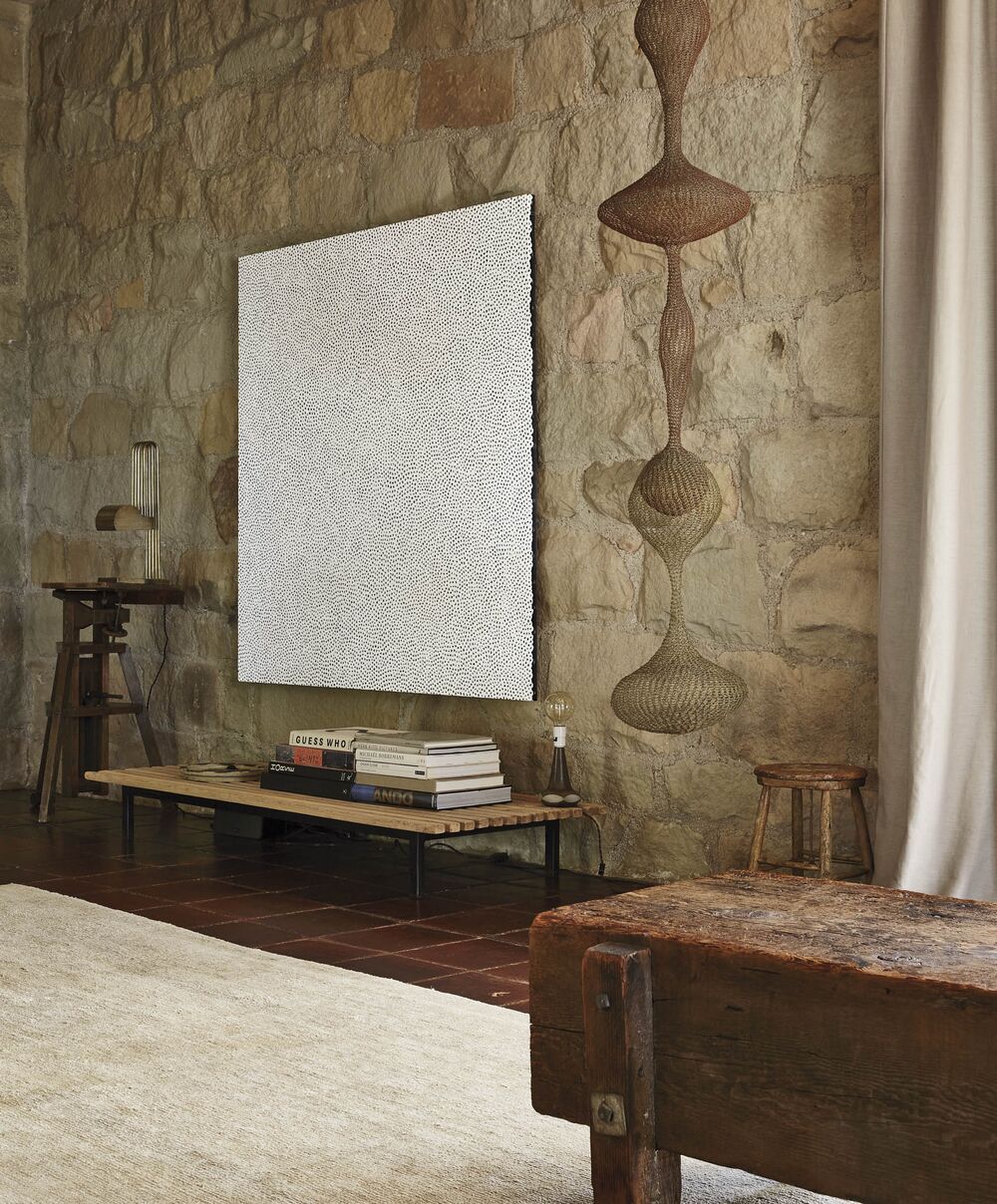 Ellen DeGeneres and Portia de Rossi's living room
The couple has a well-documented history of real estate renovation (and investment), which Abranowicz helped memorialize with photographs in DeDeneres's interior design book, Home. In this living area in the couple's Santa Barbara, Calif.-area house, what appears to be a large Yayoi Kusama "infinity net" painting hangs alongside a wire sculpture by Ruth Asawa.
Source: Vendome Press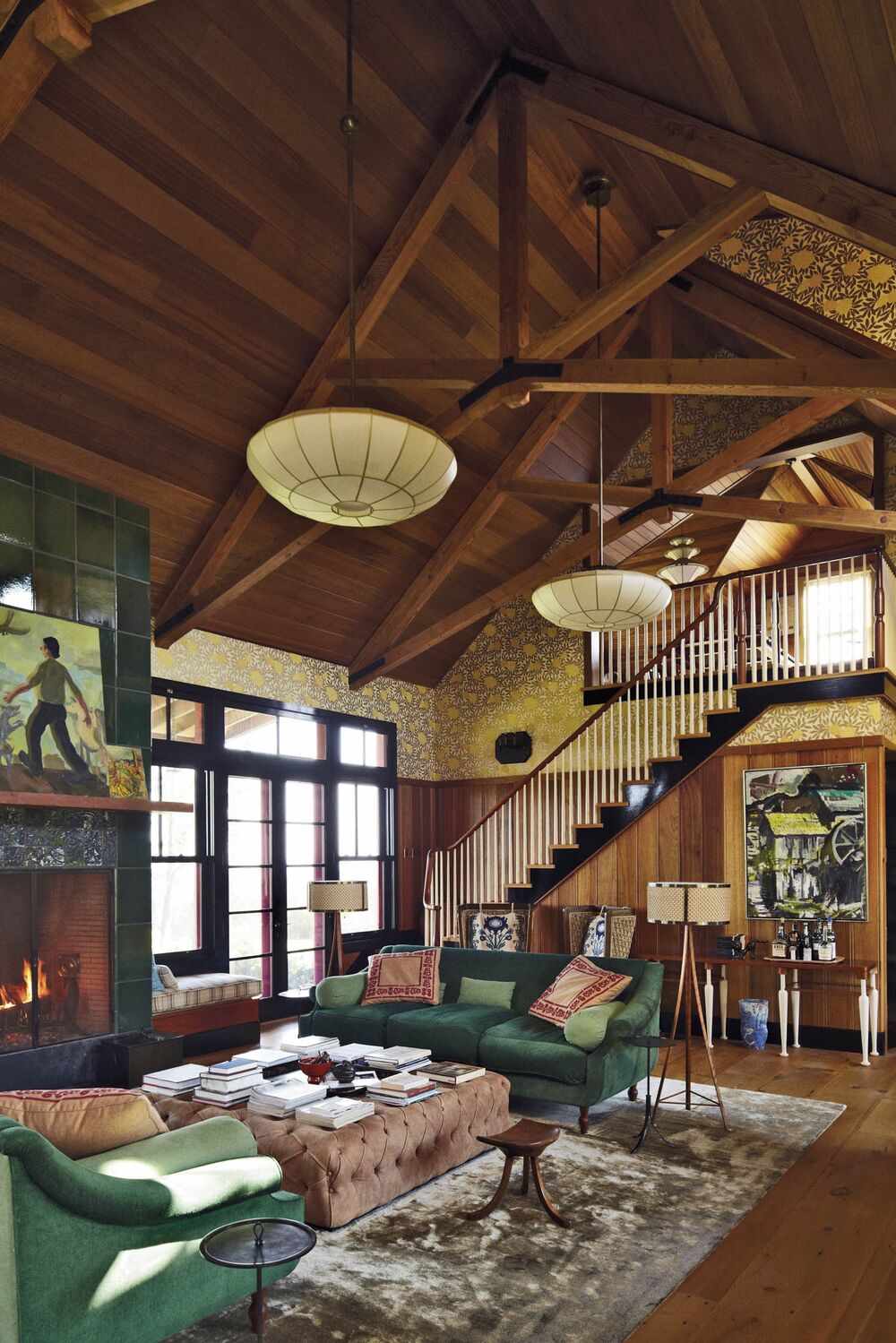 The living room in Bette Midler and Martin von Haselberg's country house
Midler shares the weekend home in upstate New York with her husband, who Abranowicz describes as a "performance artist and commodities trader." Abranowicz was commissioned by German Architectural Digest to photograph the house.
Source: Vendome Press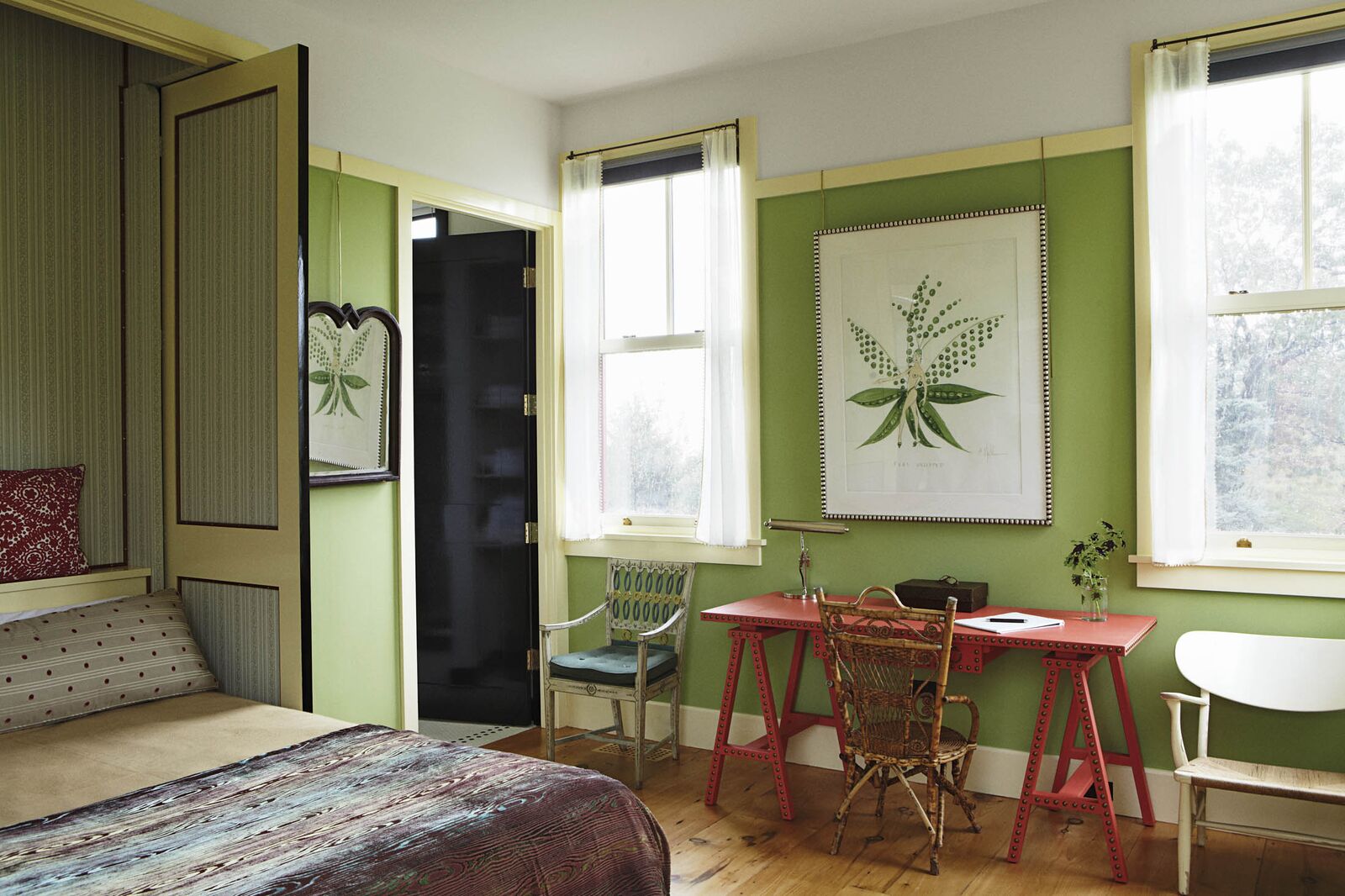 Bette Midler's guest room
The house was designed by Fernando Santangelo, who headed up the redesign of Hollywood's Chateau Marmont in the 1990s.
Source: Vendome Press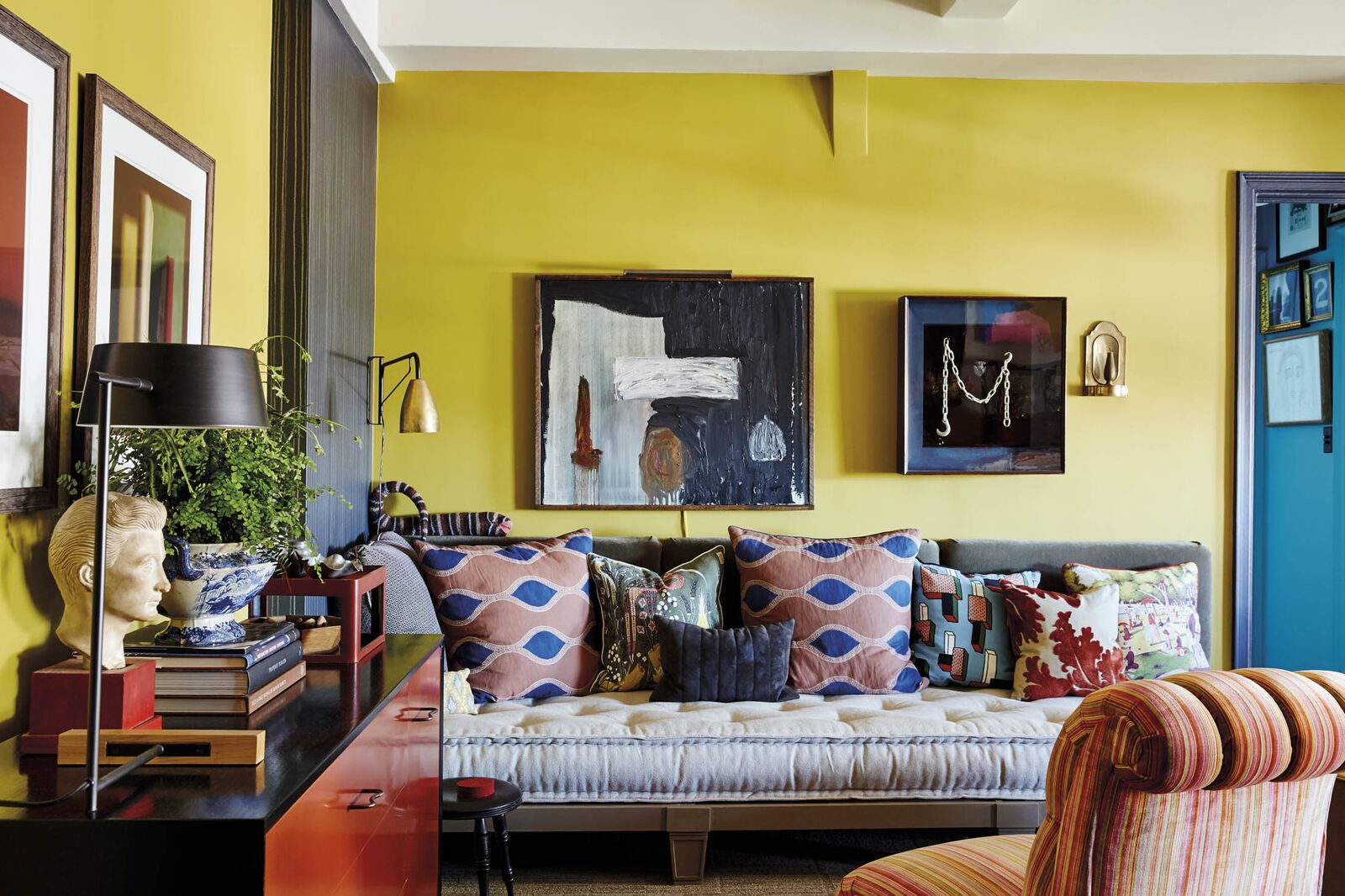 Eve Ashcraft and Heather Smith MacIsaac's living room
Abranowicz has photographed homes of the not-so-famous as well. Ashcraft, a color expert, and Smith MacIsaac, a travel writer and editor, have a striking, vibrant house in Manhattan.
Source: Vendome Press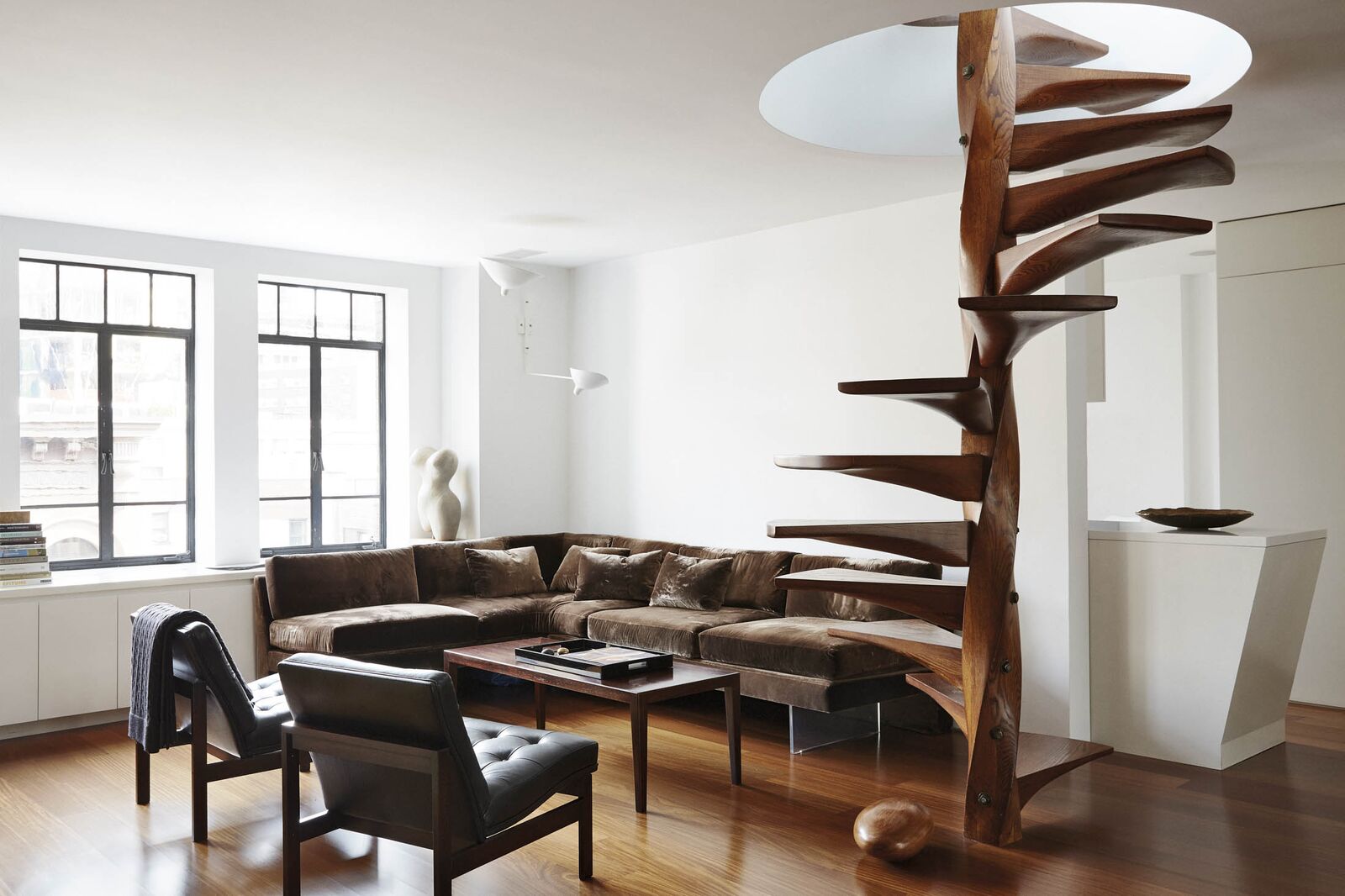 Stephen Earle and Mitchell Gross's living room
Even the minimal homes in Abranowicz's book have something extraordinary. In this Manhattan apartment, Earle, a creative director for the developer Related Co., and Gross installed a dramatic wooden staircase.
Source: Vendome Press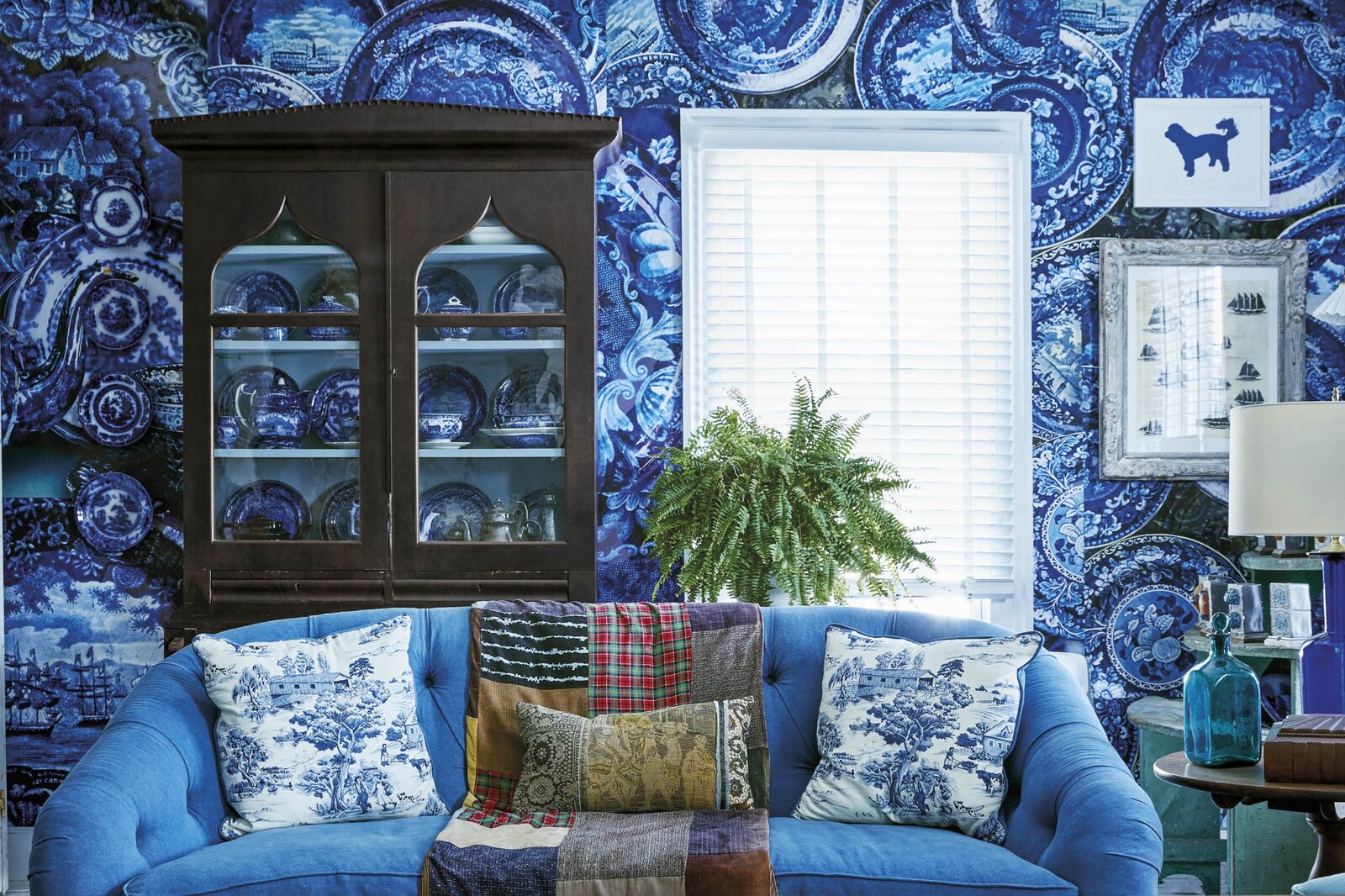 Sean Scherer's living room
Scherer owns an antique store in the Catskills of upstate New York called Kabinett & Kammer and is, Abranowicz writes, "a maximalist who knows when to hold back."
Source: Vendome Press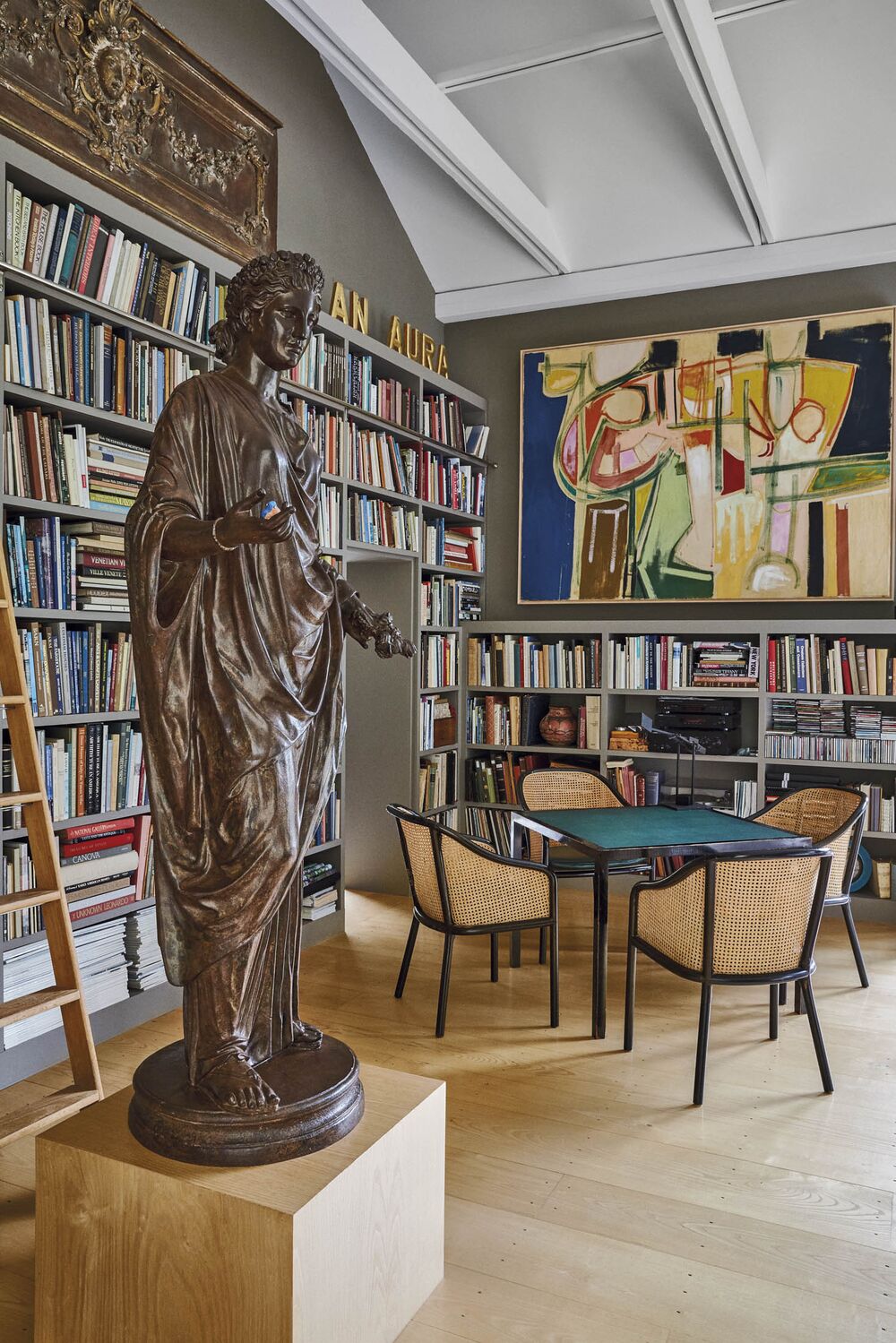 An interior of Susan and Keith Kroeger's Westchester, N.Y., compound
The living room of the Kroegers, who have an architecture and landscape design firm, boasts a painting by Frank Stella that Keith bought for $75 when he was a sophomore at Princeton.
Source: Vendome Press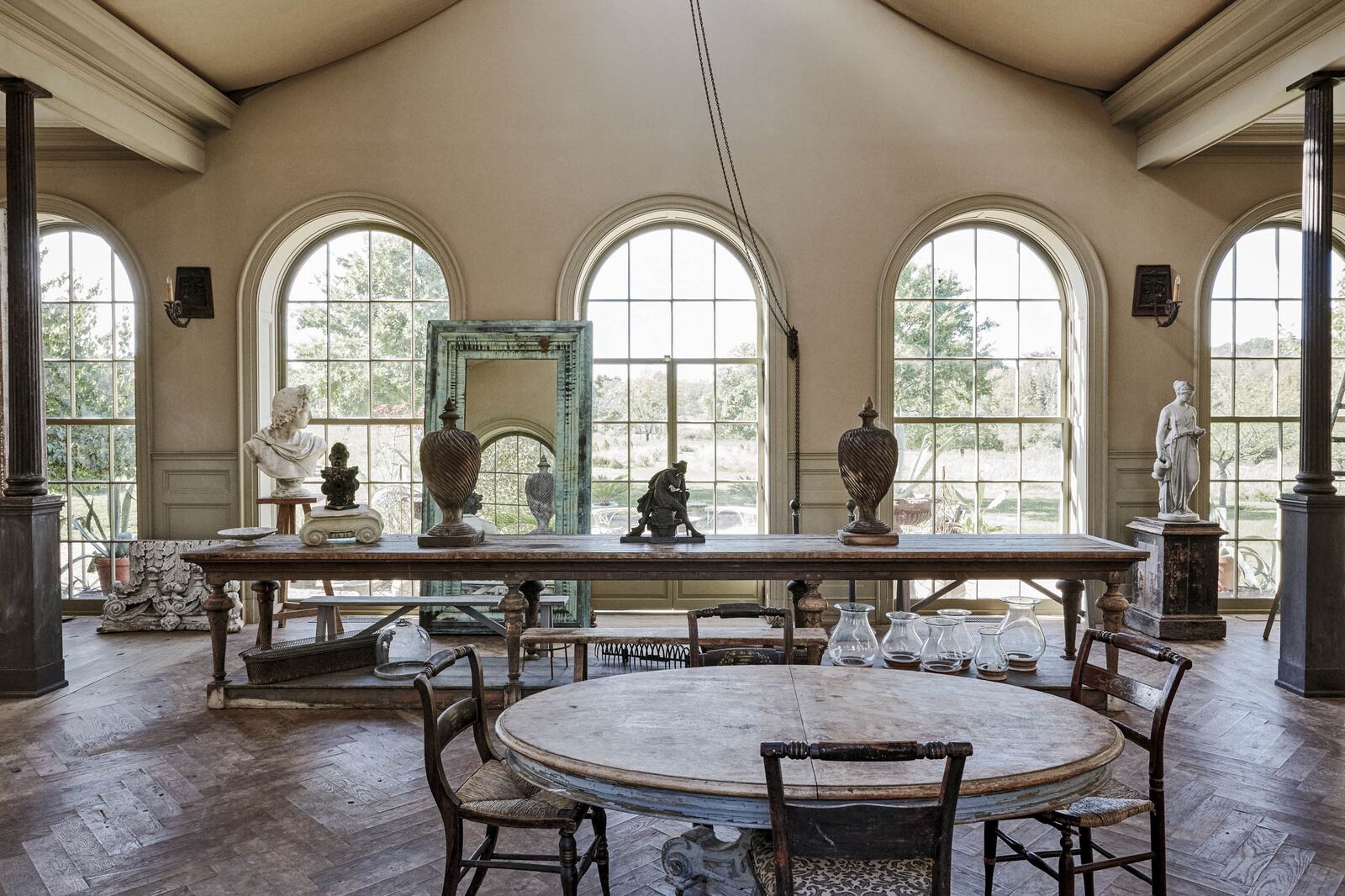 The dining room of Andrea Filippone and Eric Fleisher
Filippone, an architect and landscape designer, and Fleisher, the director of horticulture at Battery Park City Parks Conservancy, created a 26-acre estate in Pottersville, N.J.
Source: Vendome Press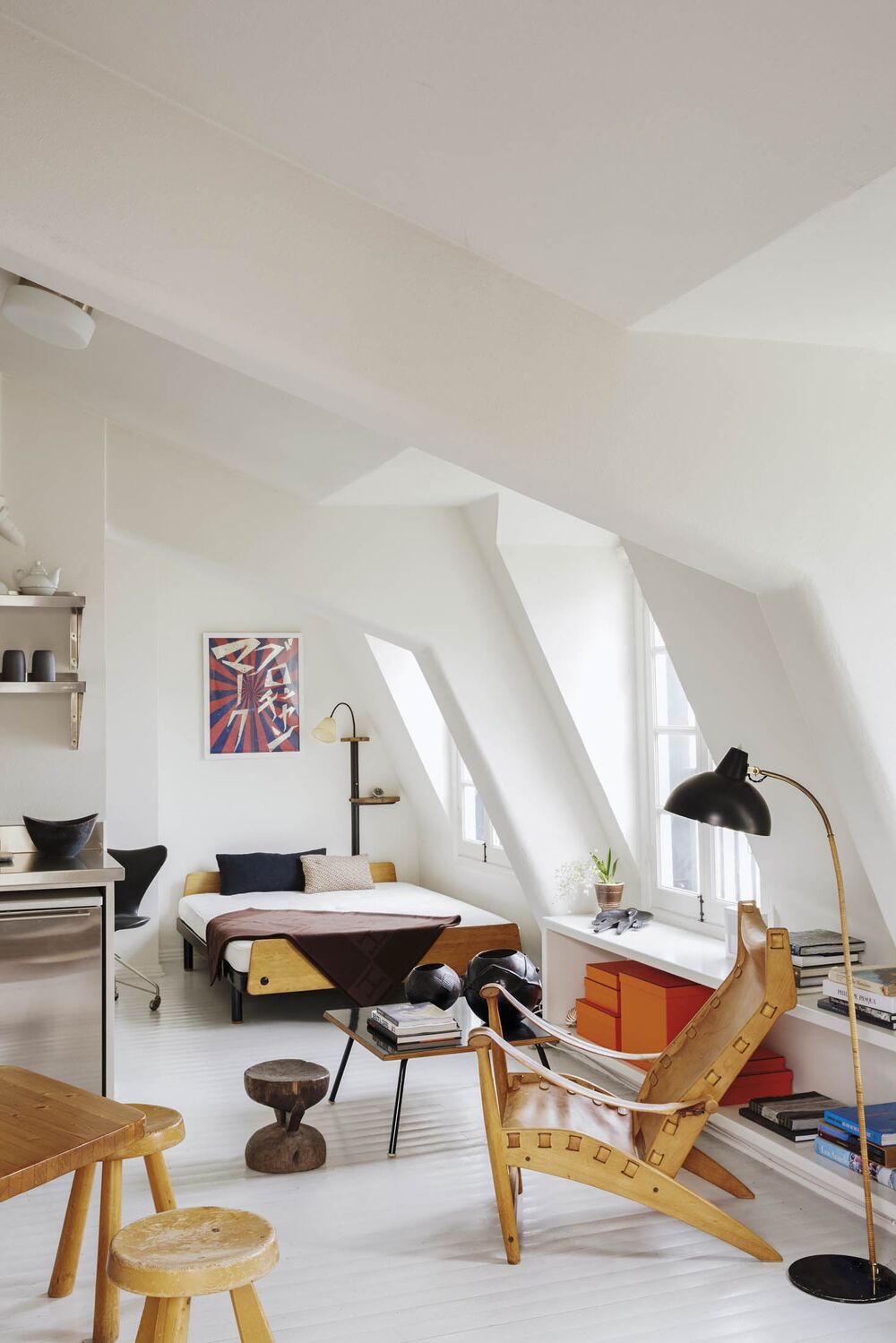 Cliff Fong's bedroom
Fong is an interior designer and has worked with Degeneres and di Rossi. It was through photographing the couple's house that Abranowicz met Fong, who has an apartment in Los Angeles' Koreatown neighborhood.
Source: Vendome Press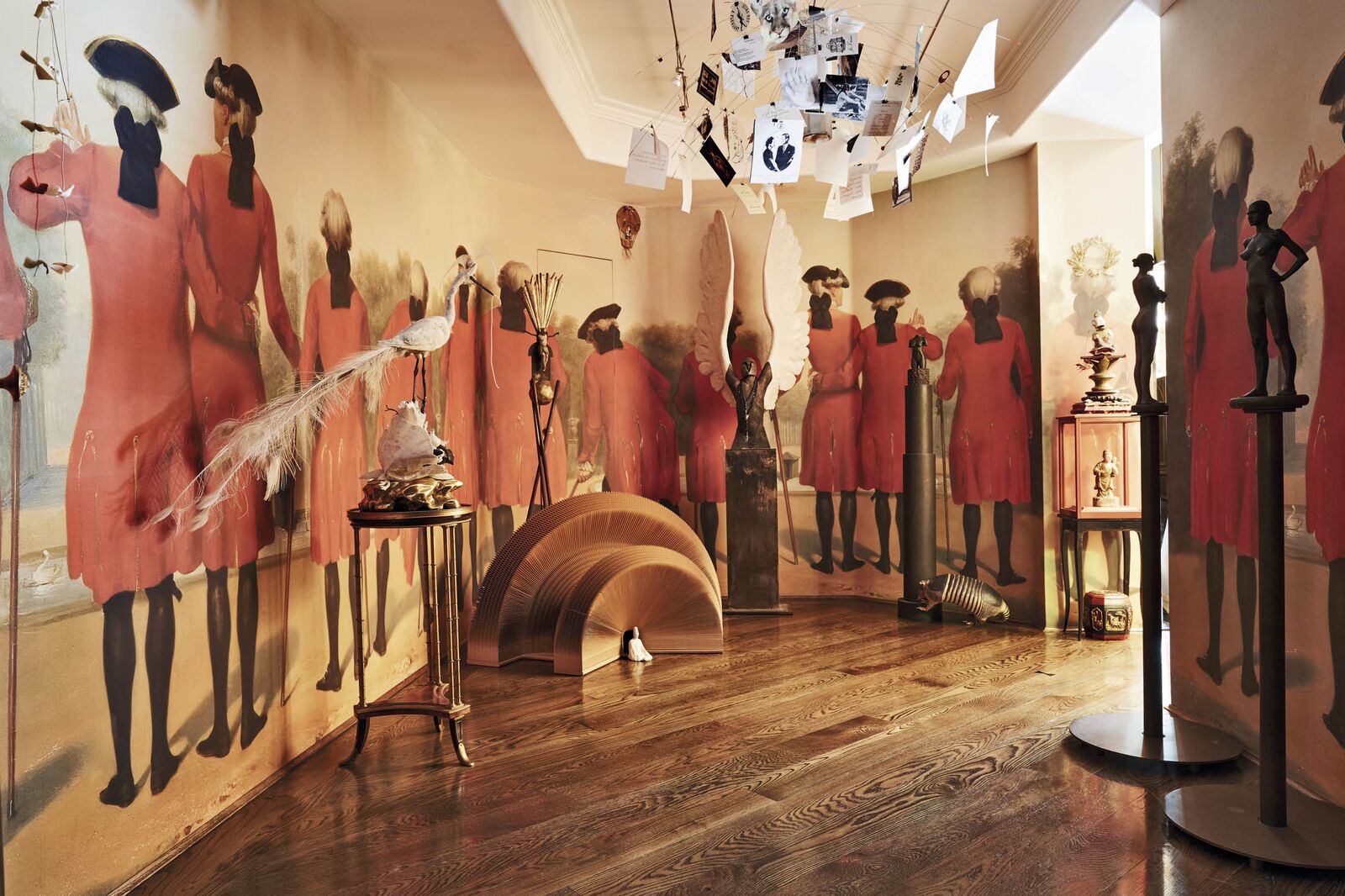 A gallery in Valerie von Sobel's house
Von Sobel, an artist and philanthropist, has an exquisitely eclectic house in Beverly Hills, including a gallery with wallpaper she commissioned based on a painting by Henri Félix Emmanuel Philippoteaux she saw at the Louvre.
Source: Vendome Press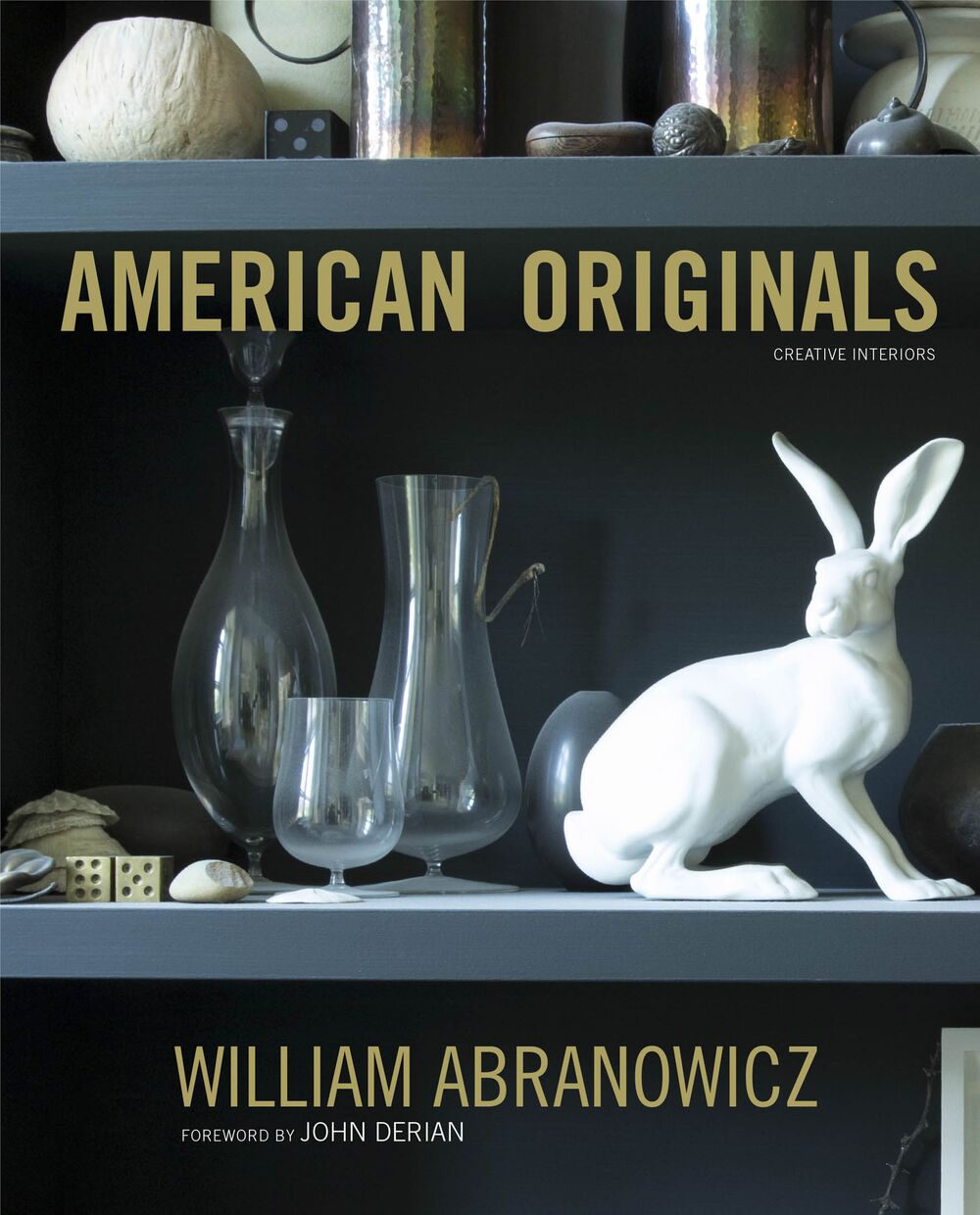 American Originals is available Sept. 11.
Source: Vendome Press