---
Screen Rant
10 Best American Remakes Of Those Dang Foreign Films
BY BRYAN KLUGER
FEB 20, 2020
---
---
Many foreign movies have been ruined by Americans, but remakes of international classics like True Lies and Fistful Of Dollars are among the best.
With the giant success of Parasite and its upcoming American version on HBO along with Downhill, the U.S. remake of Force Majeure, there is a major market for these English language remakes. Over the years, countless filmmakers have tried their hand at telling an Americanized story of a great foreign film.
While some have been downright laughable and forgettable, there have been a rare few that bring a breath of fresh air for new audiences. It's been proven that a successful and downright highly entertaining remake can belong to any genre where a new love for an old story can be born again.
A lot of American remakes of foreign films are only quick cash grabs for a studio, but there is a handful that stands out and shines. Here are the 10 best American remakes of foreign films.
10 Down And Out In Beverly Hills
---
---
A 1986 remake of the 1932 Jean Renoir film Boudu Saved From Drowning comes Down and Out in Beverly Hills, starring a trio of A-listers, including Richard Dreyfuss, Nick Nolte, and Bette Midler.
The film was the first R rating for Disney and told an updated story from its French predecessor in hilarious form. Not only was the entire film hilarious with witty dialogue, but it also had a ton of heart that showed how one homeless man can change the lives of a snotty upper-class couple and bring them down to Earth, complete with a cameo from Little Richard.
9 Three Men And A Baby
---
---
Before robots, zombies, and superheroes flooded cinemas, the highest-grossing film in 1987 was a romantic comedy that starred Three Men and a Baby, the American remake of the French film Tres Hommes et un Couffin from 1985.
The holy-trifecta of hot men from the 1980s, including Tom Selleck, Steve Guttenberg, and Ted Danson all trying to take care of one little baby changed the movie landscape with that gender-role swap into a family-friendly comedy that was a hit. The added bonus was that Spock himself (Leonard Nimoy), sat in the director's chair for this one.
8 Scent Of A Woman
---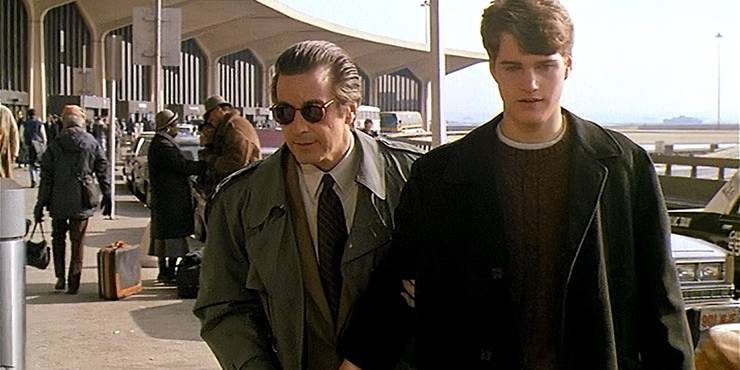 ---
It took years for Al Pacino to win an Oscar, but he finally struck gold with 1992's Scent of a Woman, the American remake of the 1974 Italian film Profumo di Donna that starred the former Corleone and Batman's former sidekick, Robin (Chris O'Donnell).
This film revealed both Pacino and O'Donnell's acting range with two powerhouse performances that are still flawless today. This is one of those infrequent occasions where the remake might be better than its Italian original.
7 The Birdcage
---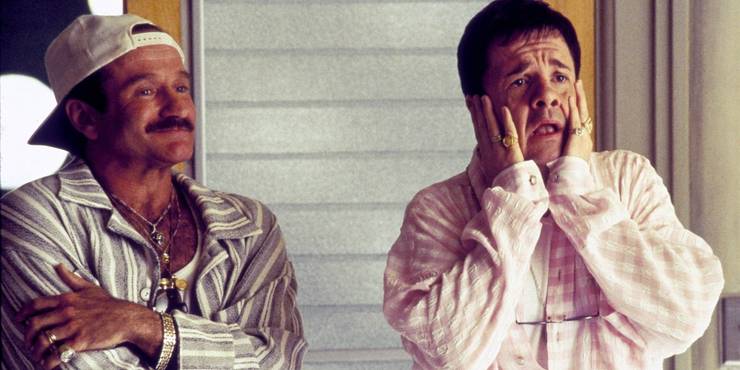 ---
A maestro of improv and comedy, a big Broadway star, a serious veteran actor, and a charming actress all came together in a hugely successful remake of 1978's French film, La Cage aux Folles with an updated 1996 American version of The Birdcage by director Mike Nichols.
Not only did Robin Williams, Nathan Lane, and Gene Hackman pull off a superb drag show, but it brought certain social issues and acceptance to mass audiences with impactful and memorable performances that continue to conjure up huge laughs.
6 True Lies
---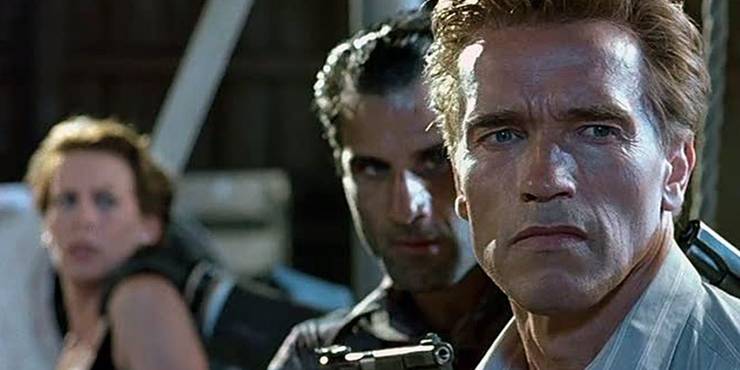 ---
Before Jamie Lee Curtis, Tom Arnold, and Arnold Schwarzenegger collaborated with the Avatar filmmaker, James Cameron drew his inspiration for 1994's True Lies in the 1991 French film La Totale! in a major blockbuster way.
Both films have the same overarching story, but it's with the hilarious camaraderie of Schwarzenegger and Tom Arnold that carries this action-comedy to new heights and explosions. Additionally, Bill Paxton has some of the best lines of dialogue in all of cinema in this film.
5 The Departed
---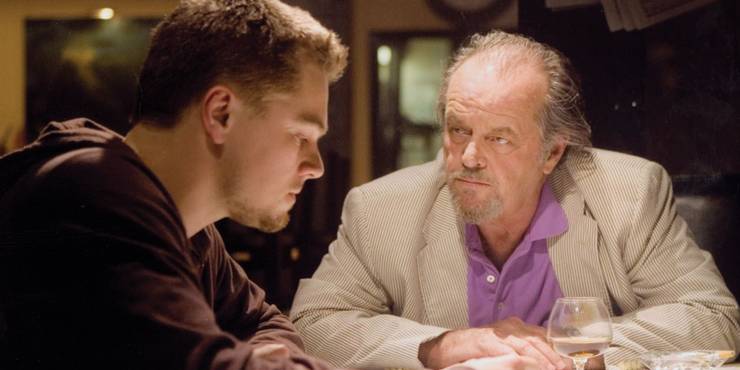 ---
In 2002, Hong Kong released an amazing crime-drama called Infernal Affairs about detective going undercover to take down a crime syndicate. This film became so successful that it spawned sequels, which is where iconic director Martin Scorsese decided to make his own American version with The Departed, starring the biggest names in Hollywood.
The result was a thorough and riveting story with fantastic characters that was highly entertaining and finally earned Scorsese his Oscar after decades in the business.
4 12 Monkeys
---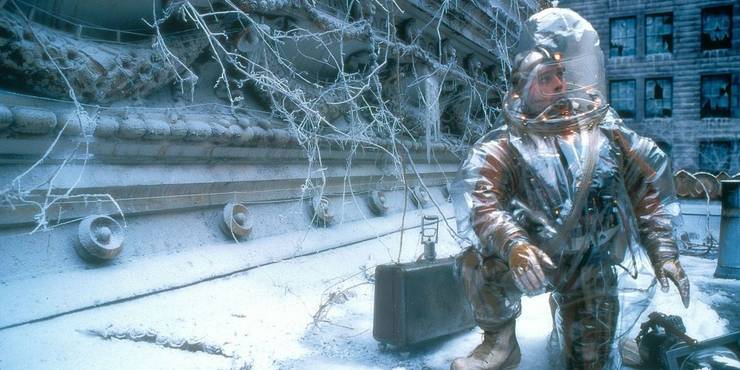 ---
Brad Pitt isn't only the most handsome and coolest man on the planet, but he's also one of the best actors in the world, which came to light in 1995's Twelve Monkeys, which was a remake of a 1962 French short film La Jetee. Pitt's performance certainly outshined Bruce Willis's spot and paved the way for many nuanced and weird roles for himself in Snatch and Fight Club. Terry Gilliam perfectly captures this futuristic dystopia to a tee with some amazing sets and performances.
3 The Magnificent Seven
---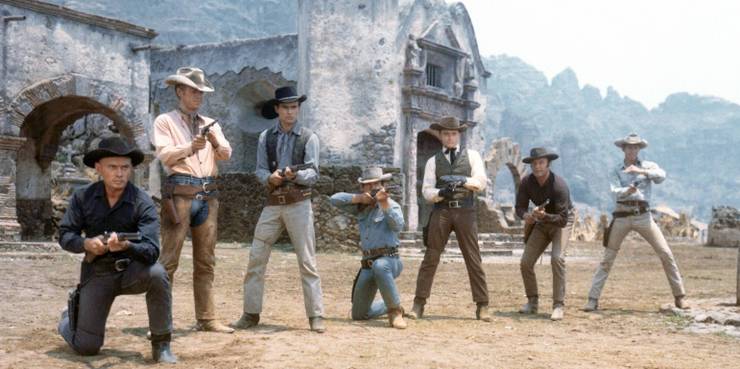 ---
It all comes back to Akira Kurosawa in some form or fashion. The legendary filmmaker was a true master of his craft where most of his films have been deemed culturally significant and important in worldwide cinema archives. His 1954 opus Seven Samurai inspired virtually every big director for decades, including George Lucas.
It was in 1960 where John Sturges remade this classic Japanese samurai film as a cowboy western with the top western actors of its time and told a phenomenal story that had all the violence and visual qualities of its original.
2 Fistful Of Dollars
---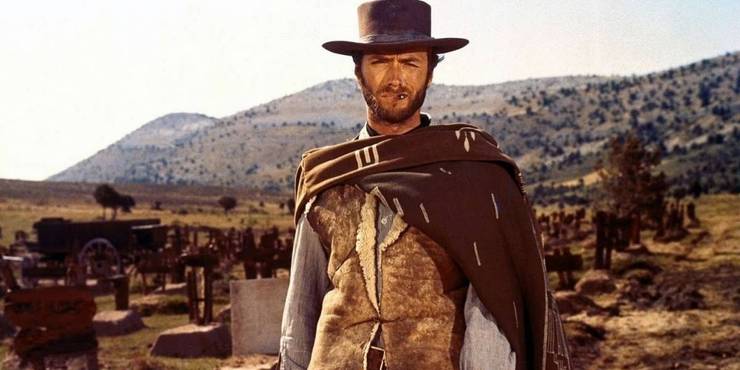 ---
Sergio Leone was majorly influenced by Akira Kurosawa's 1961 samurai film Yojimbo so much that in 1964, he cooked up a remake titled A Fistful of Dollars that spawned two giant sequels.
This is a milestone in cinema history as this remake was the first on-screen debut for Clint Eastwood, which permanently imprinted his look and acting chops into the annals of the big screen. The rest is history, but this brutal western pays homage in the most perfect ways to Kurosawa's classic.
1 Vanilla Sky
---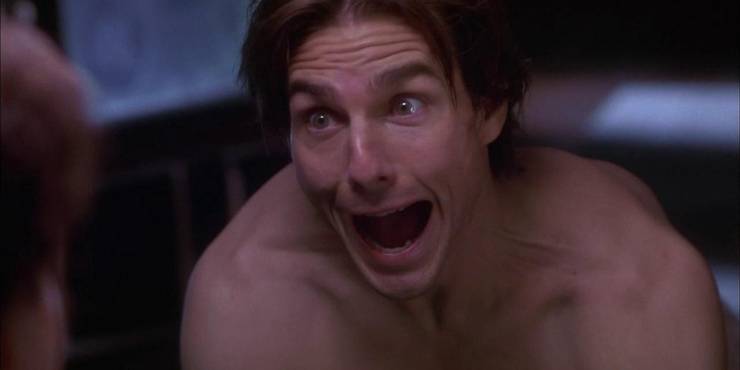 ---
The 1997 Spanish film Abre Los Ojos captured the attention of the biggest star in Hollywood Tom Cruise because, in 2001, Cruise and filmmaker Cameron Crowe worked together on the remake, Vanilla Sky.
This was an ambitious film for both Crowe and Cruise as it was out of their normal wheelhouse but with its subtle confusion and brilliant performances by everyone involved including Penelope Cruz and Cameron Diaz, the remake was a success and is still discussed today as to what really happened inside the film.
---