---
The Things
20 Iconic Roles That Were Almost Played By Different Actors
BY STEPHANIE HARPER
JAN 11, 2020
---
---
Some of the most epic movies of all time almost ended up looking a lot different than the way we know them now! Imagine a movie like Breakfast at Tiffany's with someone else in the leading role other than Audrey Hepburn? Continue reading to find out which beautiful pin-up starlet from the 40s was originally considered for the role of Tiffany! Every time we picture the movie Titanic, we automatically think of Leonardo DiCaprio as Jack and Kate Winslet as Rose… Who would've ever thought that other brilliant actors and actresses could have filled those slots instead! Titanic would have looked a whole lot different without Leonardo DiCaprio and Kate Winslet in the leading roles.
A lot of the movies that we know and love today turned out exactly the way that they were supposed to, with the perfect actor and actress in place. But there are some movies that we kind of wish looked a little different…
---
20. Al Pacino Turned Down Han Solo… Harrison Ford Took It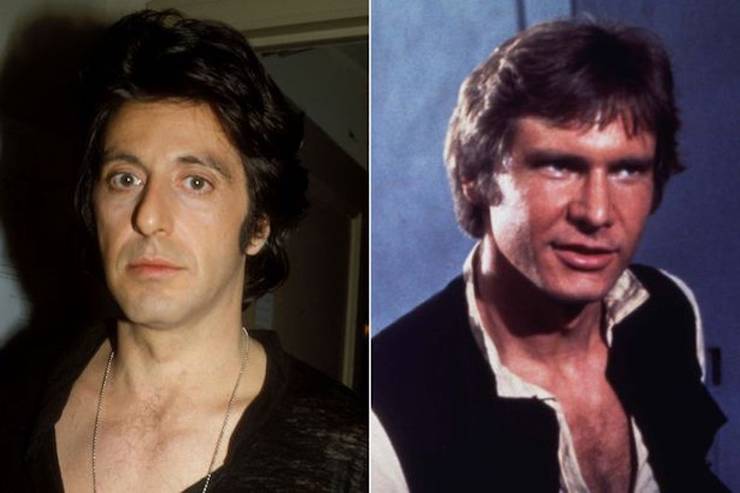 Al Pacino and Harrison Ford are both super talented actors who have made huge names for themselves in Hollywood. The role of Han Solo in the Star Wars movie franchise is kind of a big deal! The fact that Al Pacino could have had that role kind of blows our minds.
19. Marilyn Monroe Turned Down Breakfast At Tiffany's… Audrey Hepburn Took It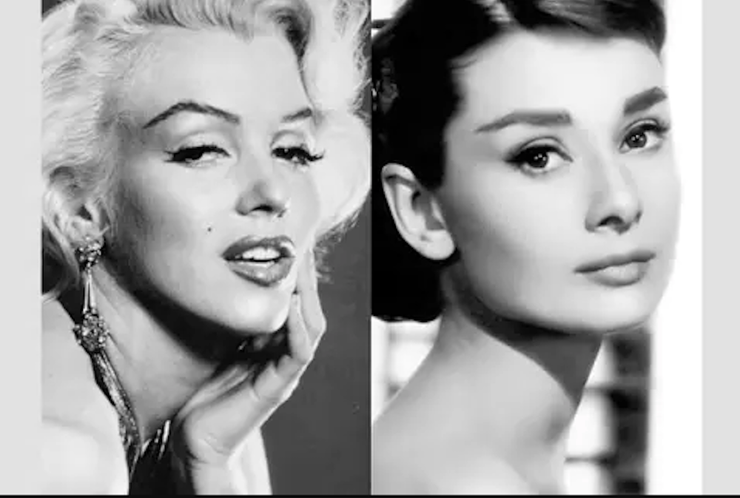 Marilyn Monroe and Audrey Hepburn are both classic actresses that the world loved and adored during the day. In fact, even decades past their lives they are still reflected upon with her regards, adoration, and respect. Marilyn Monroe turned down the iconic role that made Audrey Hepburn such a recognizable name.
18. Matthew McConaughey Auditioned For Titanic… Leonardo DiCaprio Got It
Matthew McConaughey auditioned for the role of Jack in the movie Titanic but Leonardo DiCaprio ended up getting the role. We definitely would have a hard time picturing Matthew McConaughey in the position because Leonardo DiCaprio did such an excellent job as Jack.
17. Angela Bassett Turned Down Monster's Ball… Halle Berry Took It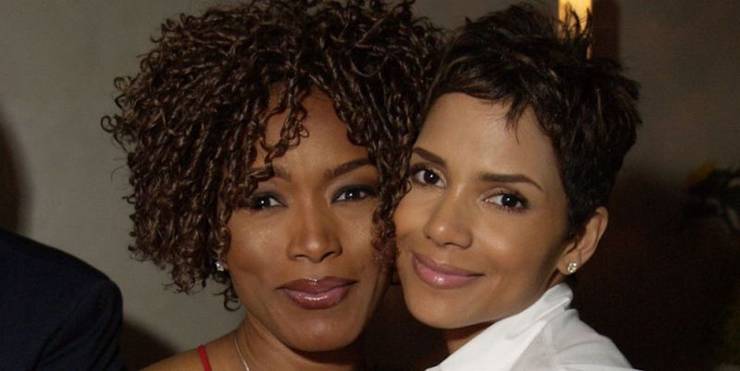 Angela Bassett is an incredible actress and so is Halle Berry! Halle Berry is the actress who ended up taking the iconic role in Monster's Ball but Angela Bassett was originally the one considered. It obviously worked out the way it was supposed to because Halle Berry ended up winning awards for the movie.
16. Johnny Depp Was Considered For Ferris Bueller… Matthew Broderick Got It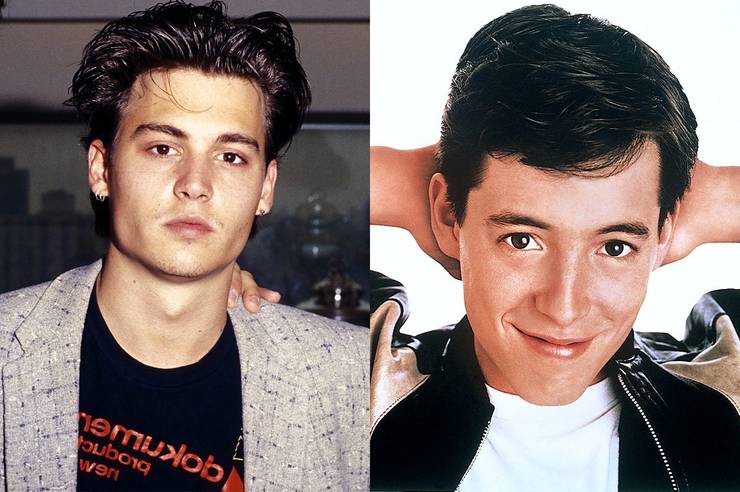 Matthew Broderick totally takes the cake when it comes to doing an amazing job in an iconic role. He portrayed Ferris Bueller and the world fell in love with him for it! Who could've ever thought that Johnny Depp was the actor that was considered for the role before Matthew Broderick!
15. Julia Roberts Rejected The Blind Side… Sandra Bullock Took It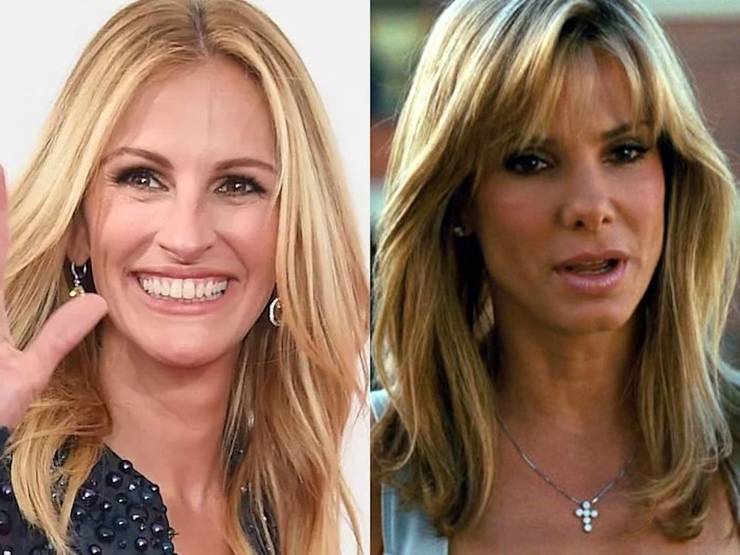 Julia Roberts decided that taking a role in The Blind Side was simply not for her. Sandra Bullock ended up taking the role and we are so happy that she did! Sandra Bullock did an incredible job and the story came together so flawlessly! This definitely worked out the way it was supposed to.
14. Tom Hanks Turned Down Jerry Maguire… Tom Cruise Took It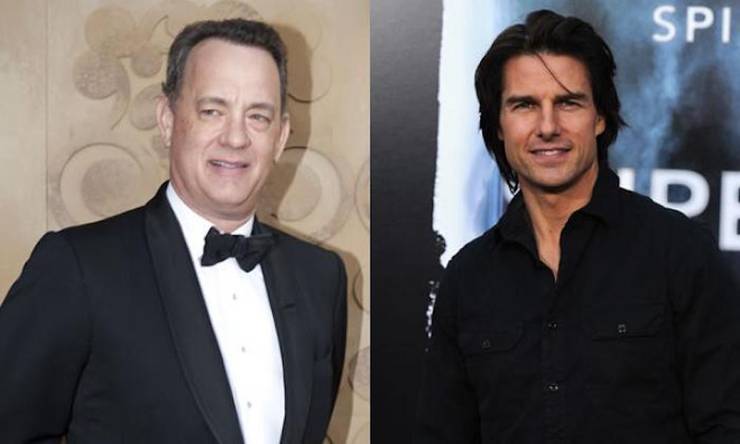 Tom Cruise and Tom Hanks are two of the most famous toms in Hollywood! They have both been around for decades and they have both created long lists of hit movies for their fans to watch. Who knew that Tom Hanks turned down Jerry Maguire before Tom Cruise took it?
13. Charlie Hunnam Dropped Fifty Shades Of Grey… Jamie Dornan Snagged It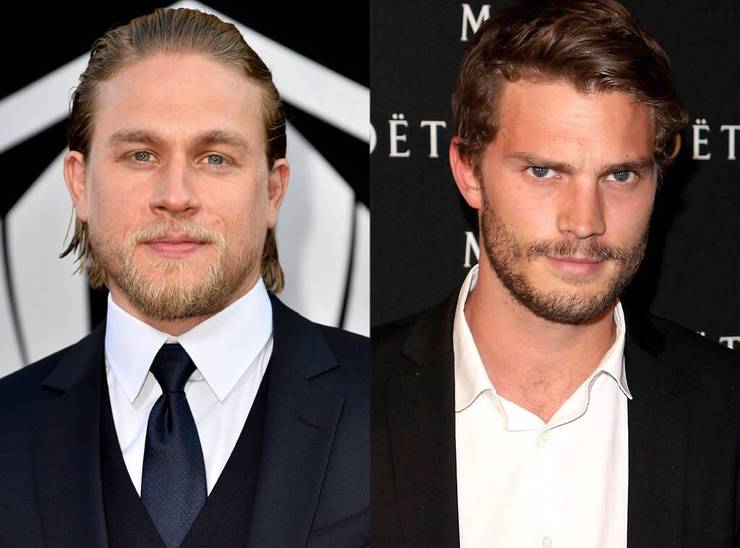 When we think of Fifty Shades of Grey, the face we immediately envision is Jamie Dornan's! It is interesting to learn that Charlie Hunnam was originally chosen for the leading role but decided to drop out at the last minute. Jamie Dornan ended up taking over as Christian Grey.
12. Emily Blunt Turned Down Black Widow… Scarlett Johansson Took It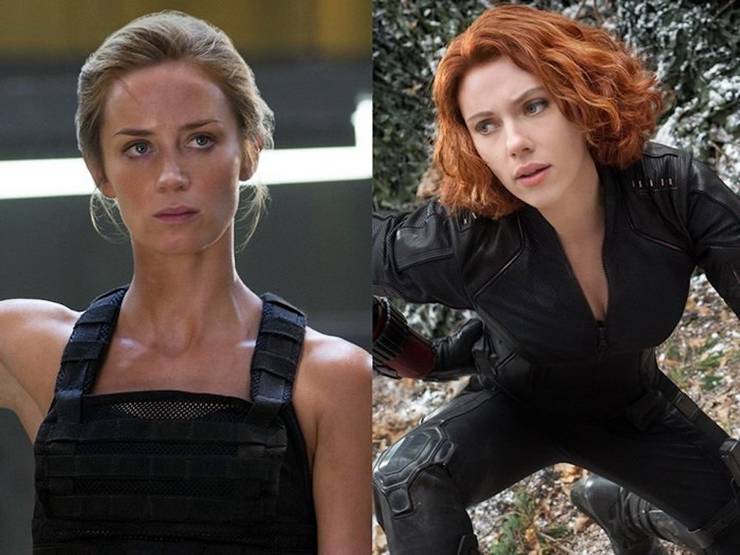 Scarlett Johansson is definitely the actress we think of when we think of MCU heroine like Black Widow. It is super crazy to imagine Emily Blunt in that role instead but things could've turned out that way if Emily Blunt hadn't turned down the offer when it was given to her.
11. Charlize Theron Lost Chicago… Renée Zellweger Snagged It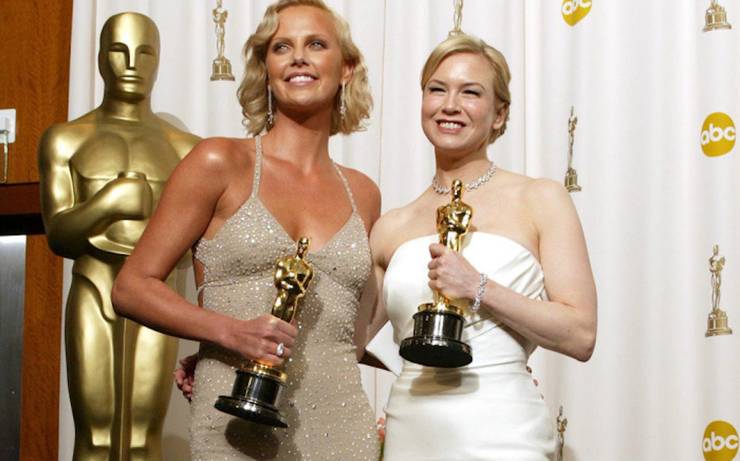 Charlize Theron was supposed to star in Chicago as Roxy Hart but she was dropped from the role, despite the fact that she really wanted to keep it. Renée Zellweger ended up snagging the role and when we think of the movie Chicago, Renée Zellweger space is the one that we see!
10. Emma Watson Turned Down La La Land… Emma Stone Took It
People often mix up Emma Watson and Emma Stone because they are both named Emma! But that is pretty much the only major thing that these two lovely actresses have in common. Emma Watson ended up turning down the leading role in the movie La La Land and Emma Stone took it.
9. Matthew Broderick Turned Down Breaking Bad… Bryan Cranston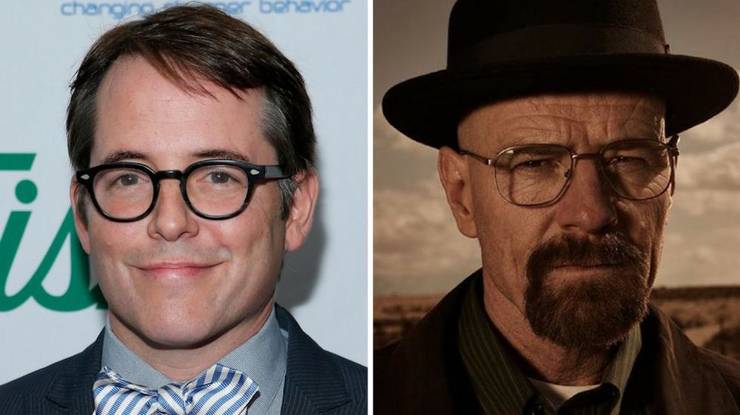 Breaking Bad is one of the biggest and best TV shows of all time. It is pretty crazy to think about the fact that Bryan Cranston almost didn't play the role of Walter White. The role was offered to Matthew Broderick before it was offered to Bryan Cranston!
8. Molly Ringwald Turned Down Pretty Woman… Julia Roberts Took It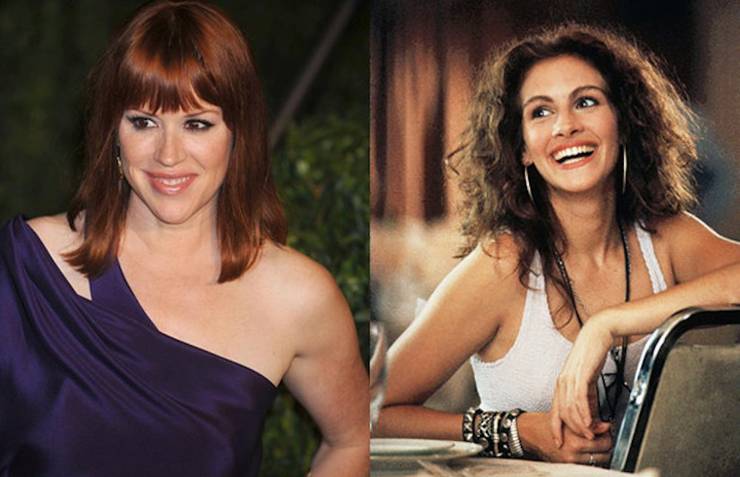 Molly Ringwald turned down the leading role in Pretty Woman and Julia Roberts ended up taking it. Julia Roberts' award-winning and gorgeous smile is the reason why we are okay with this turn of the vents. We would've been happy to see Molly Ringwald in this leading role as well though.
7. Paul Giamatti Turned Down The Office… Steve Carell Took It (Thank God!)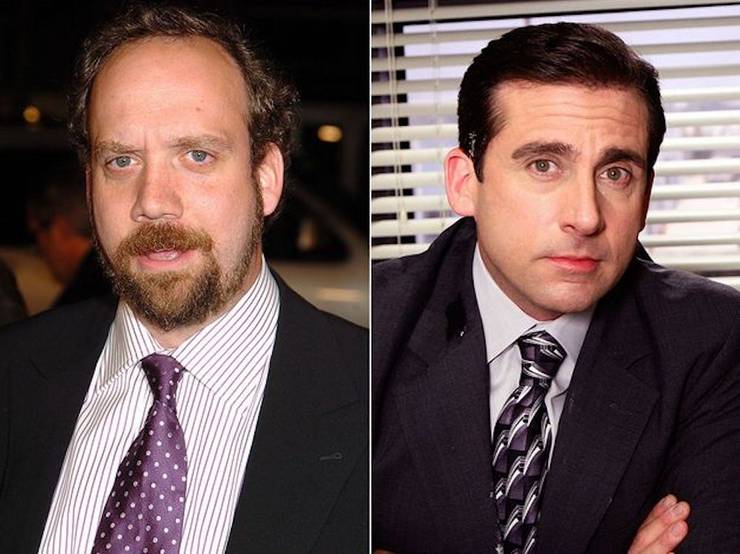 Paul Giamatti turned down the role of Michael Scott in The Office and Steve Carell ended up taking it! it is honestly such a good thing that Steve Carell ended up getting this role because no one else could have pulled off Michael Scott the way Steve Carell pulls off Michael Scott. Steve Carell is SUCH a genius.
6. Angelina Jolie Turned Gravity… Sandra Bullock Took It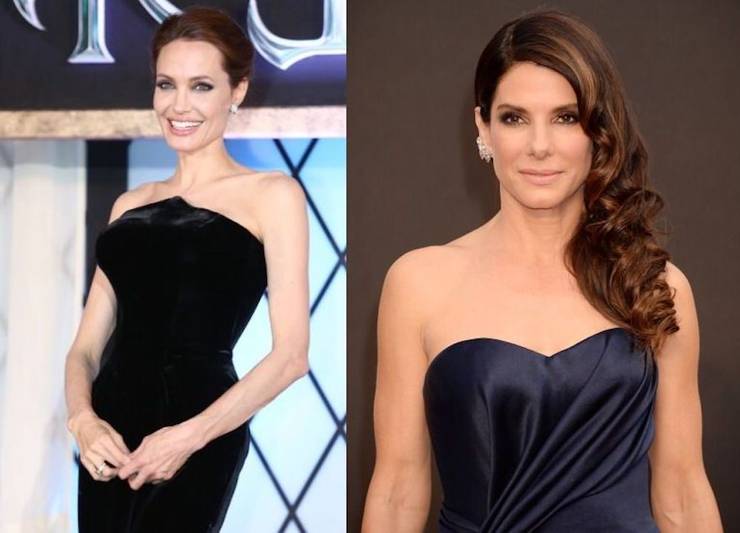 The movie Gravity is all about a female astronaut who ends up stuck in space as she tries to figure out how she can make it back home. Sandra Bullock is the actress who ended up taking the leading role but originally, Angelina Jolie was offered the lead. We can definitely picture that.
5. Bette Midler Turned Down Sister Act… Whoopi Goldberg Took It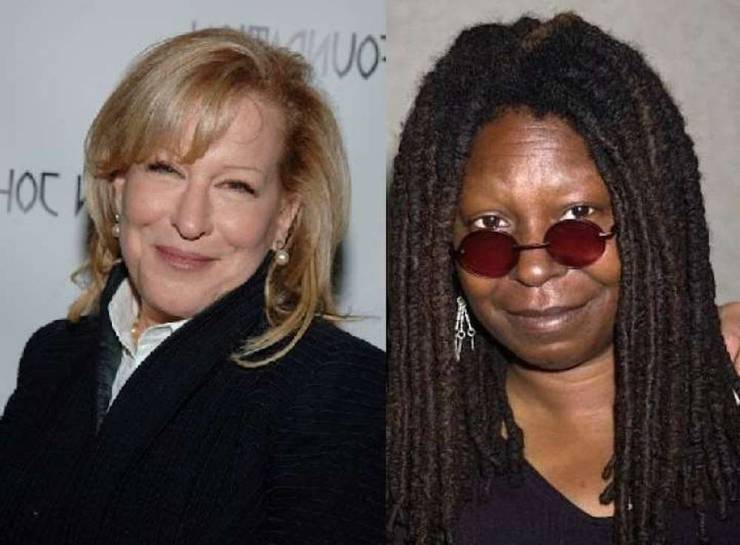 Bette Midler turned down the leading role in Sister Act and Whoopi Goldberg ended up taking it. Bette Midler decided that the fanbase she had at the time probably wouldn't be too keen on seeing her dressed up like a nun! Whoopi Goldberg did a great job in the role so we are happy about this one.
4. Anne Hathaway Almost Did Silver Linings Playbook… Jennifer Lawrence Snagged It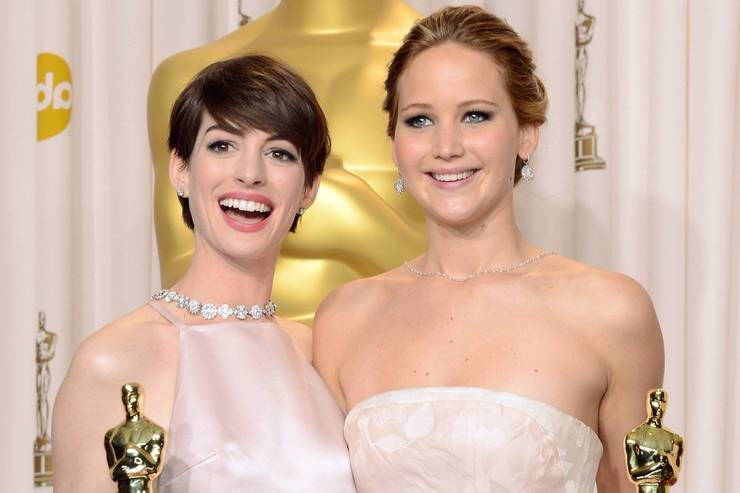 Anne Hathaway was almost chosen to start in Silver Linings Playbook, opposite Bradley Cooper… Instead of Jennifer Lawrence. Jennifer Lawrence is the lovely actress who ended up taking the role and we are definitely happy about it! We love both Anne Hathaway and Jennifer Lawrence.
3. Emilia Clarke Turned Down Fifty Shades Of Grey… Dakota Johnson Took It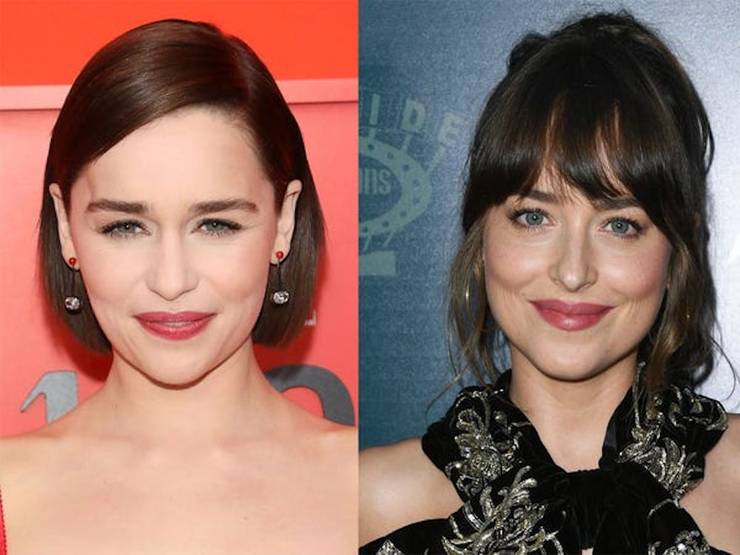 Emilia Clarke almost starred in Fifty Shades of Grey instead of Dakota Johnson. It would have been definitely interesting to see Emilia Clarke in that leading role instead of Dakota but we are happy that it turned out the way it did. Dakota Johnson and Emilia Clarke are both great actresses.
2. Gwyneth Paltrow Almost Did Titanic… Kate Winslet Got It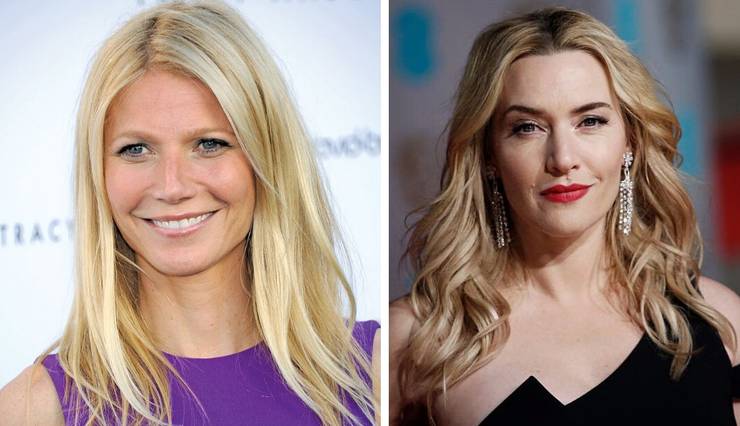 Gwyneth Paltrow almost starred in Titanic as Rose… Instead of Kate Winslet. Kate Winslet obviously ended up getting the role of rose, opposite Leonardo DiCaprio and we are very happy that it worked out the way that it did. Gwyneth Paltrow and Kate Winslet are both incredible actresses.
1. Christina Applegate Turned Down Legally Blonde… Reese Witherspoon Took It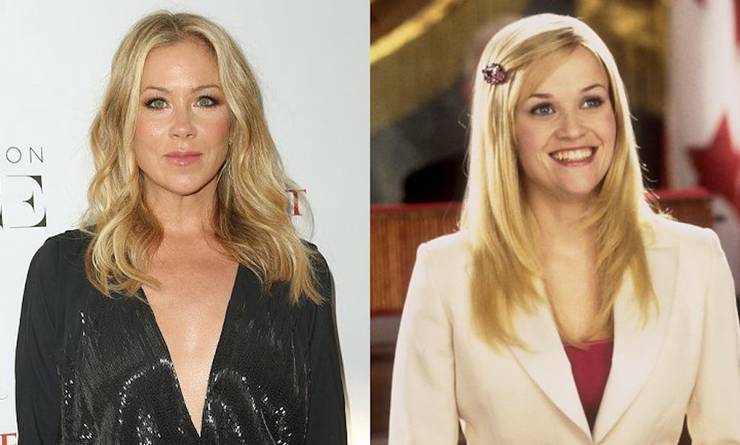 Christina Applegate was the first blonde actress considered for Legally Blonde but Reese Witherspoon is the one who ended up taking it. Christina Applegate turned down the role and she probably deeply regrets it! Legally Blonde is one of the biggest and most entertaining movies ever.
---