Tulsa World
A purr-fect collection of favorite movie cats
By MICHAEL SMITH
April 29, 2016
In the new movie "Keanu" opening this weekend, the cable TV comedy team of Key & Peele – Keegan-Michael Key and Jordan Peele – pose as drug dealers in hopes of retrieving a kitten stolen by gang members.
Sound crazy? A lot worse things have happened to cats in the movies, more dangerous than being put in the middle of a gang war.
Zombification? That has happened to a movie cat. Total hair loss? Oh yes. Formerly a human? Check.
But movie cats have also been loved dearly, petted thoroughly and served as comic relief.
Check out who makes our list of more than 20 favorite movie cats (live-action versions, no animated kitties here), and tell us if you can think of any other purr-fect candidates.
The cat in Blofeld's lap
The white-haired Persian has appeared in so many James Bond films over the years, sitting in the lap of criminal mastermind Ernst Stavro Blofeld. The unnamed feline made its first appearance in 1963's "From Russia With Love" and most recently in last fall's "SPECTRE." That's an impressive 50-year lifespan.
The cat in Don Vito Corleone's lap
The opening scene of 1972's "The Godfather" finds a man asking "the don" to commit a murder for revenge. It is more than three minutes before we see Marlon Brando's face, holding a playful cat lying on its back and pawing at Brando. Among the first of so many iconic moments in the Oscar-winning best picture.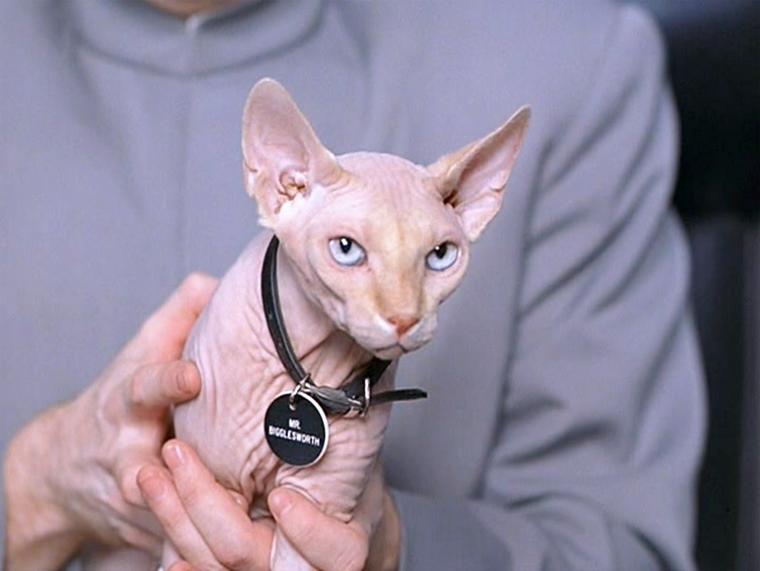 Mr. Bigglesworth
In 1997's "Austin Powers: International Man of Mystery," we see the Blofeld-esque parody that is Dr. Evil holding a white Persian. One cryogenic accident later, we see a hairless Sphynx that is supposed to be Mr. Bigglesworth after his hair-loss tragedy. One of the series' best quotes: "When Dr. Evil gets angry, Mr. Bigglesworth gets upset, and when Mr. Bigglesworth gets upset, people die!"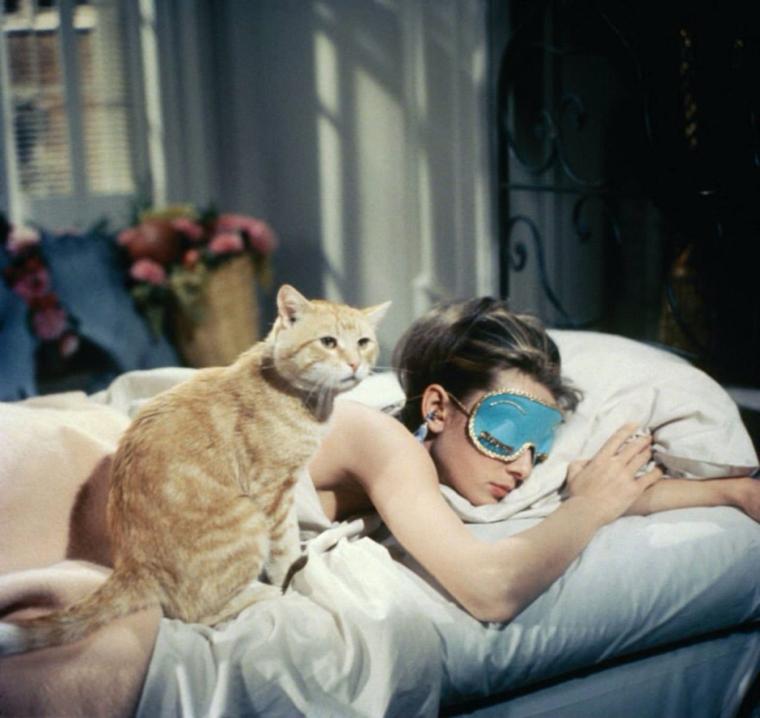 "˜Cat'
The "poor slob without a name" is merely named "Cat" by Holly Golightly, who as Audrey Hepburn tells us doesn't belong to her any more than she belongs to it in 1961's "Breakfast at Tiffany's." No, of course the commitment-fearing Holly doesn't mean it.
Orion
The 1997 smash "Men in Black" saw the little kitty Orion at the center of a giant secret that unlocks the mystery in this Will Smith-Tommy Lee Jones favorite.
Jonesy
How smart is this green-eyed, ginger American Shorthair? Let's just say that by the end of 1979's "Alien," many have died but not the loving pet of Ellen Ripley (Sigourney Weaver). He's a survivor with at least nine lives.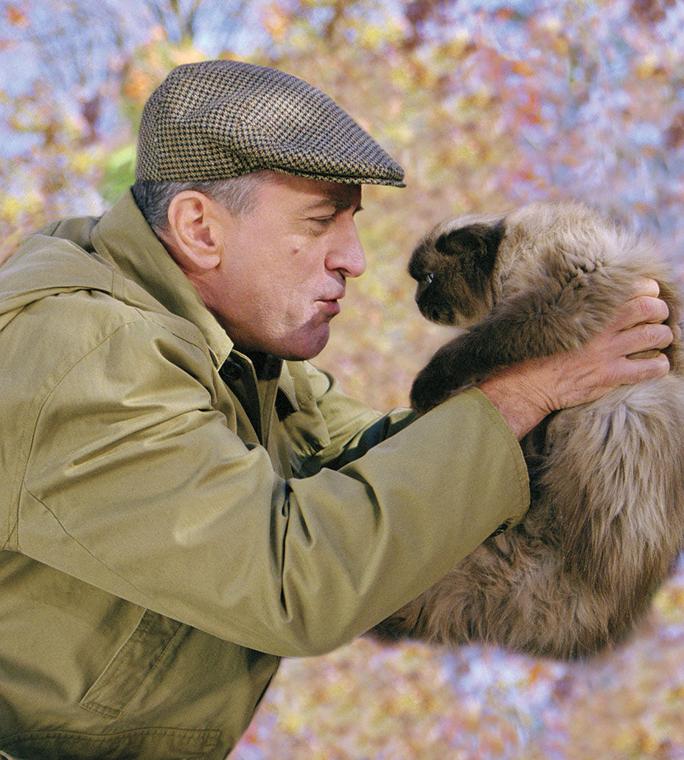 Mr. Jinx
You remember how "Meet the Parents" begins: Ben Stiller's character meets his fiancee's parents and their beloved Himalayan cat, Mr. Jinx, trained by the father (Robert de Niro) to use the toilet. What a hygienic cat.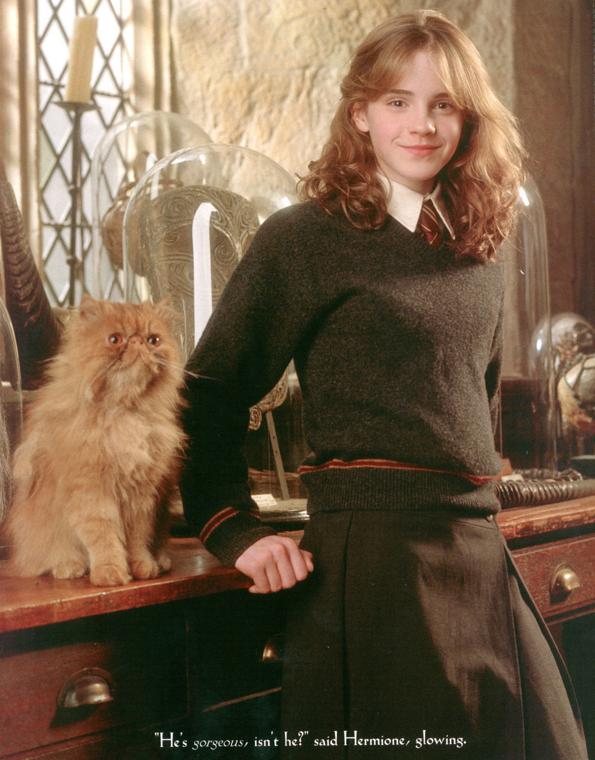 Crookshanks
Now this was a cat that Hermione Granger was proud to call her pet in the "Harry Potter" movies – big and fluffy with a flat face and bottle-brush tail, the clever Crookshanks appeared in four films.
Mrs. Norris
Yet another intelligent cat in five "Harry Potter" films was Mrs. Norris, the pet of Hogwarts caretaker Argus Filch and quite good at alerting him when students were sneaking about the school after hours.
DC
"That Darn Cat!" was a hit in 1965 for Disney starring perennial stars Hayley Mills and Dean Jones, along with a wily Siamese secret-agent cat who aids in bringing bank robbers/kidnappers to justice. DC helped save the day again in a 1997 remake starring Christina Ricci.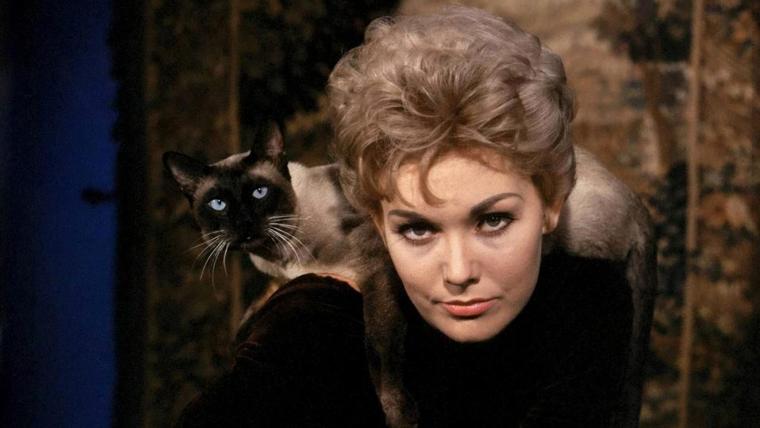 Pyewacket
This cat served as the "familiar," or animal guide, to Kim Novak's Greenwich Village witch in 1958's "Bell, Book and Candle," in which she falls for her neighbor played by James Stewart, much to the chagrin of Pyewacket.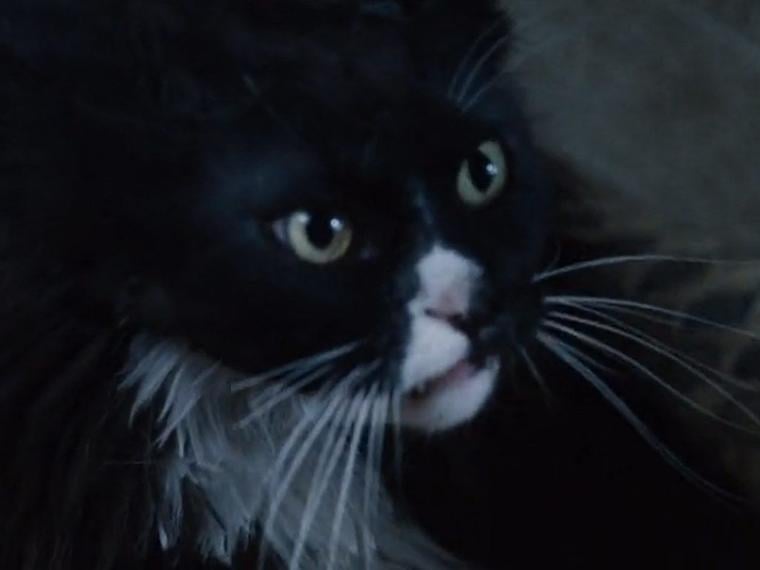 Buttercup
The filmmakers hired a black-and-white cat for 2012's "The Hunger Games," as if they hadn't read the books that describe an orange cat. This was corrected for the final three films so that the beloved pet of Katniss' sister, Primrose, could do cute things like chase the light from a swiveling flashlight.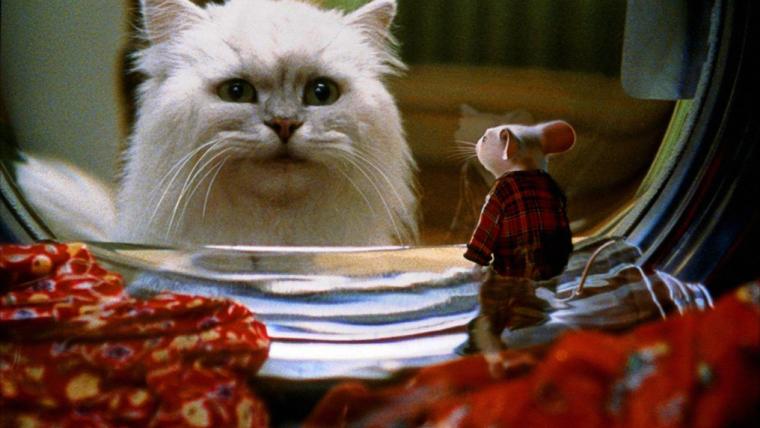 Snowbell
"Stuart Little" is a charming little mouse in the 1999 movie, but he runs into trouble when he's adopted by a human family – one that includes a pet cat, Snowbell, who has trouble seeing a mouse as one of his masters.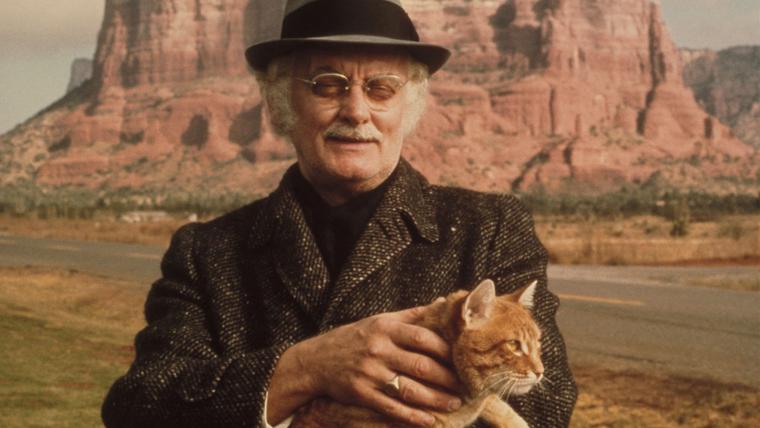 Tonto
In 1974's "Harry and Tonto," Harry was played by Art Carney, who won the best actor Oscar for this road-trip movie, and Tonto was his pet cat along for the cross-country ride when the elderly man travels west to visit family and friends.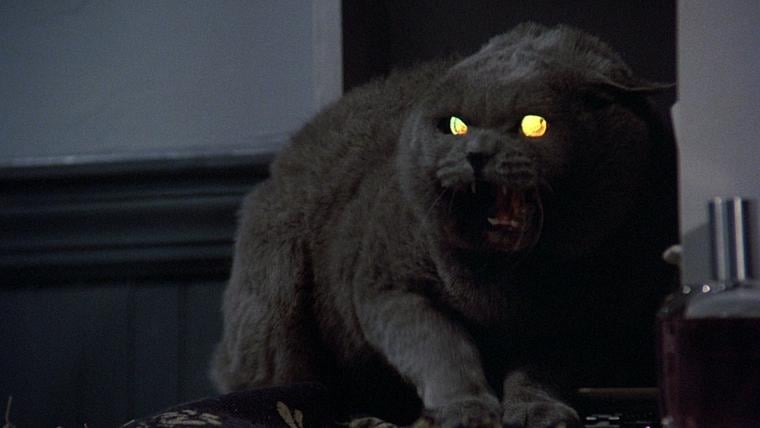 Church
That cat ain't right. The Stephen King-movie entry on this list is Church, a family cat that dies and comes back from the "Pet Sematary" of the 1989 film. He was not the same cat, as you might imagine. Cat's eyes, indeed.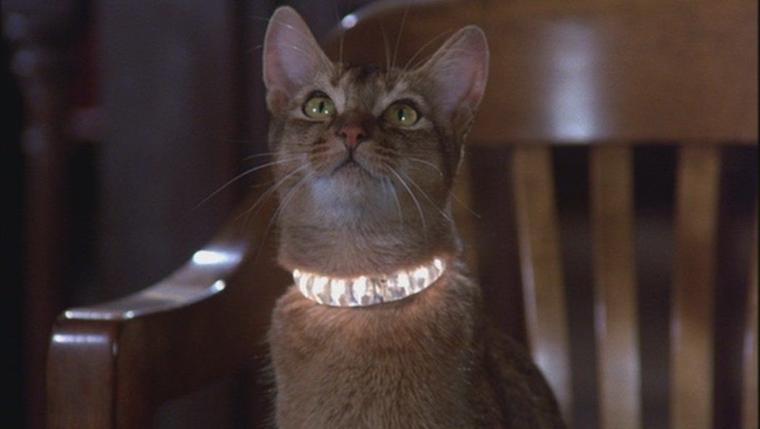 The cat from outer space
Or Jake, as the humans called the cat pilot of a UFO, who wore a special collar allowing it to communicate with the people of Earth. "The Cat From Outer Space" was a 1978 Disney movie starring Ken Berry and Sandy Duncan, who apparently was allergic to cats, breaking out in hives whenever the Abyssinian feline got close.
"˜The Grand Budapest Hotel' cat
"Did he just throw my cat out the window?" Yes, Jeff Goldblum, that henchman played by Willem Dafoe just did that in a grimly comic moment from "The Grand Budapest Hotel." This cat's film life was short but memorable.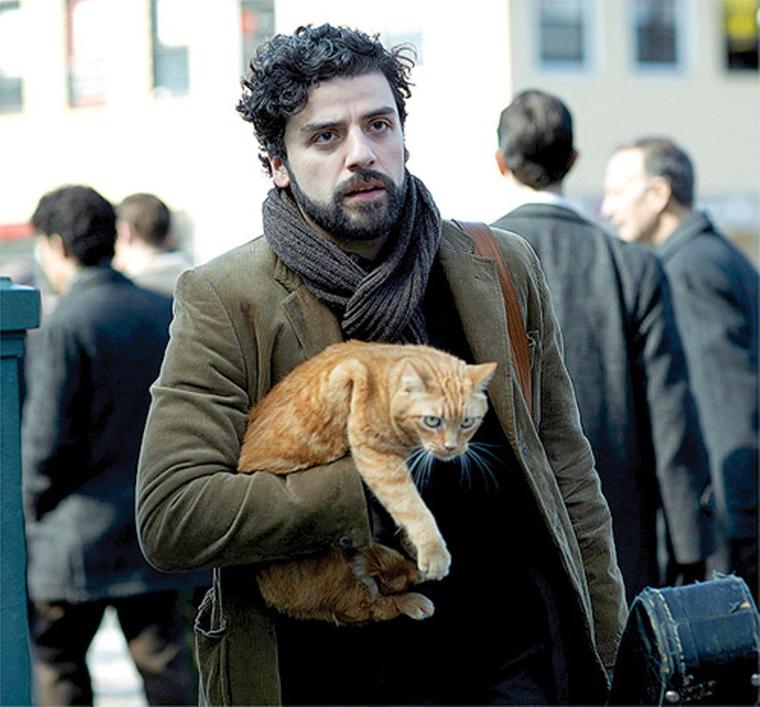 The cat from "˜Inside Llewyn Davis'
The Coen Brothers love to leave us guessing, and many have speculated as to the significance of the cat that musician Llewyn Davis (Oscar Isaac) is tasked with caring for in their 2013 comedy. The Coens know, but they aren't telling.
The Three Lives of Thomasina
This is no Stephen King tale – this is how Disney told a story of a cat that dies and then returns in 1963. It's a story that, more than 50 years later, still reduces many to tears, whether they've lost a pet before.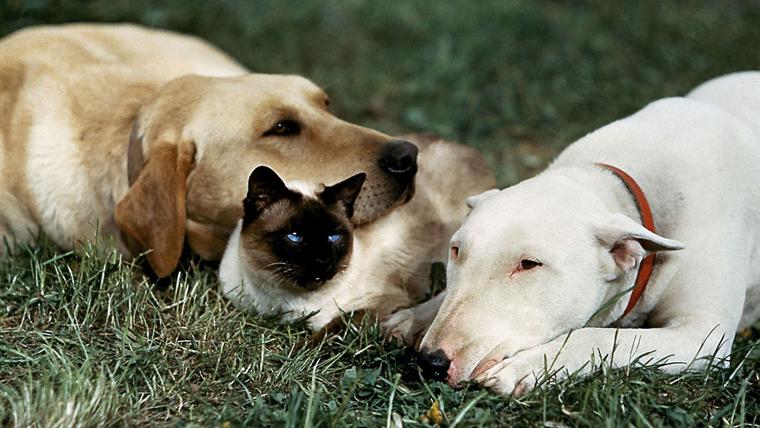 The cat with two dogs
Apparently Disney was crazy about cats in 1963 and the 1960s in general. "The Incredible Journey" showcased three animal actors – a cat and two dogs – lost and encountering many threats, including wild animals in the forest. Remade in 1993 as the talking-animal movie "Homeward Bound."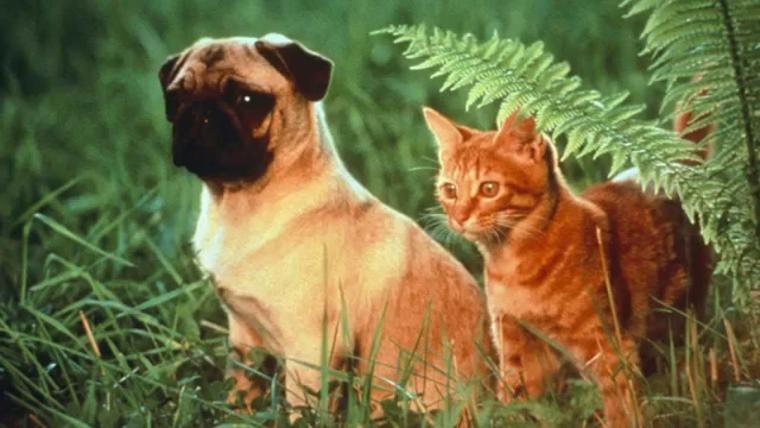 Milo
A little movie from Japan found a cat named Milo and a dog named Otis separated after growing up together on a farm and then experiencing adventures in trying to find each other. Awww. Dudley Moore served as narrator for U.S. audiences watching "The Adventures of Milo and Otis."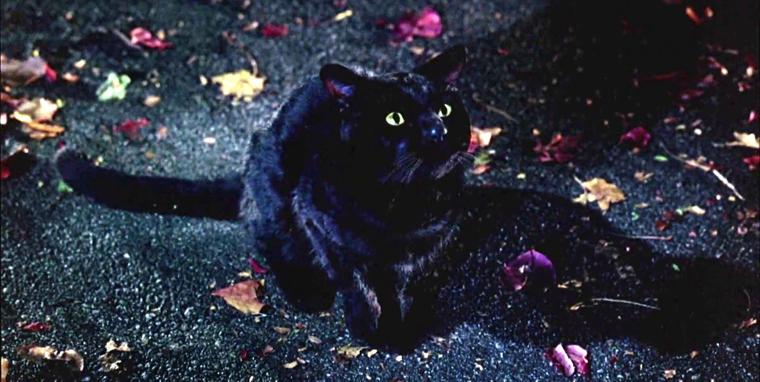 Thackery Binx
"Hocus Pocus" is a 1993 Disney movie with a 17th-century lad turned into an immortal black cat by Salem witches, who then helps others do battle with Bette Midler, Sarah Jessica Parker and Kathy Najimy.