---
Bette Midler is back on Broadway starring in Hello Dolly in which she says is "one of the highlights of my life."
"The experience of doing this show changed my life, really," Midler told "Good Morning America" anchor Robin Roberts of her Tony-winning role in "Hello, Dolly!" "[It] changed my intellectual life, changed my physical life, and I can't say enough."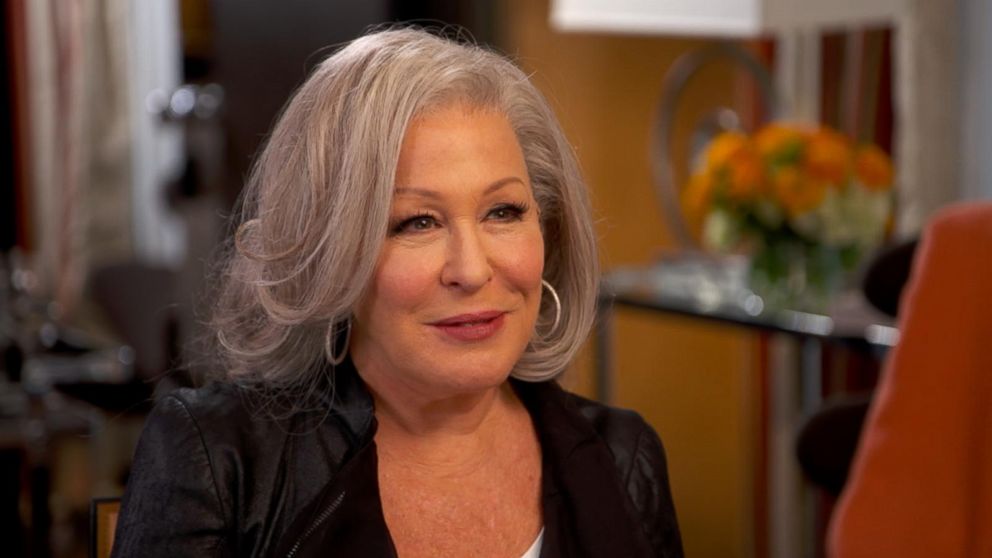 Midler opened the show as the title character Dolly Gallagher Levi last year and returned in July to star in the show through the end of its Broadway run on Aug. 25.
"I had a year's run, did 242 performances. I was very, very, very, very tired," she said of ending her first run in the show earlier this year. "I literally crawled off the stage the last performance."
Midler added, "But I had a few months to recover and it's a brilliant show. The cast is brilliant, so I was excited to come back because I love them and I miss them and I missed the crowds."
The audience leaves their worries at the theater door, according to Midler, and she is able to witness their emotional reactions to "Hello, Dolly!"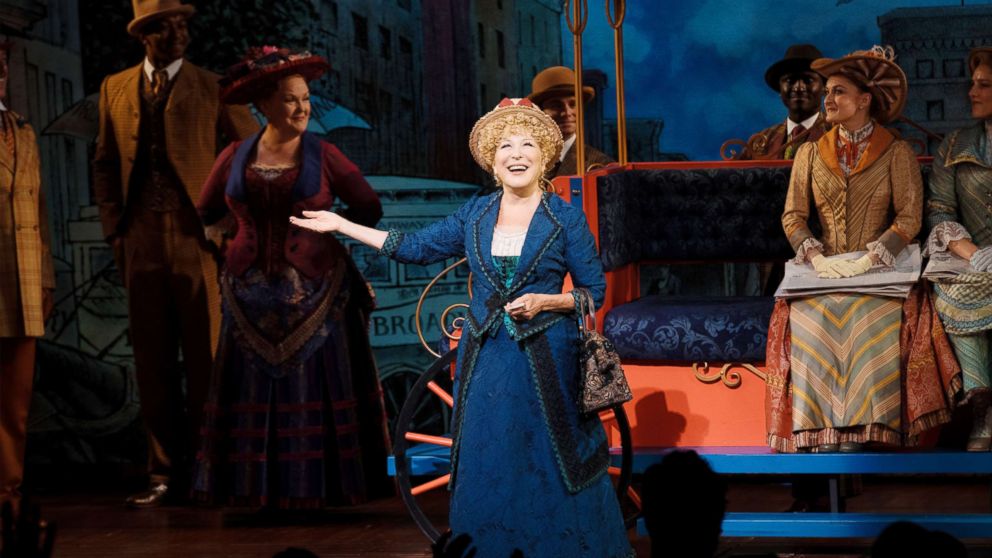 "People cry, oh they cry. They cry for their childhood. They cry for the music that they miss and they cry just from the release, from the joy," she said. "How could I stay away from something like that?"
Midler said she missed her character, Dolly Gallagher Levi, too, and reflected on why she thinks the show turned into "one of the highlights of my life."
"I've had many highlights. I've been very, very lucky," Midler said. "I don't sing the greatest. I certainly don't dance the greatest. I'm funny. There's no question that I'm funny. I'm not the most beautiful, but I'm raucous and I give people a good time and I think people really like to have a good time."
She added, "I think that piece of Americana has been missing for so long."
Midler has been making Americans laugh and cry for decades, from her roles on the big screen to Broadway to her music.
te Midler returns to her Tony Award-winning role in "Hello, Dolly!" on Broadway, July 17, 2018, in New York.

"People cry, oh they cry. They cry for their childhood. They cry for the music that they miss and they cry just from the release, from the joy," she said. "How could I stay away from something like that?"
Midler said she missed her character, Dolly Gallagher Levi, too, and reflected on why she thinks the show turned into "one of the highlights of my life."
"I've had many highlights. I've been very, very lucky," Midler said. "I don't sing the greatest. I certainly don't dance the greatest. I'm funny. There's no question that I'm funny. I'm not the most beautiful, but I'm raucous and I give people a good time and I think people really like to have a good time."
She added, "I think that piece of Americana has been missing for so long."
---
---