---
Yahoo Entertainment
Celebrities react to news of Meghan and Harry's 'progressive new role' in the royal family
Yahoo Entertainment Staff
January 9, 2020
---
---
Prince Harry and Meghan Markle are in the headlines again, but this time it's because they've made a shocking announcement: They're taking a "step back" from their royal duties.
The news was reportedly a surprise to the rest of the royal family, who issued a brief statement on the matter, saying: "Discussions with The Duke and Duchess of Sussex are at an early stage. We understand their desire to take a different approach, but these are complicated issues that will take time to work through."
Harry and Meghan's desire to separate themselves from one of the world's most famous families has been dubbed "Megxit" by royal-watchers who compared the move to Brexit.

Other celebrities also jumped into the conversation, including comedian Amy Schumer, who had an announcement of her own:
---
---
Host of The Daily Show Trevor Noah posted a job opening with some humorous requirements:The Daily Show?@TheDailyShow

WE'RE HIRING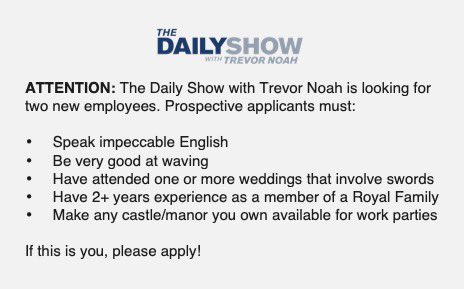 While Schumer and Noah found the situation funny, singer and actress Bette Midler wasn't laughing:Bette Midler?@BetteMidler
---
---
The outspoken Piers Morgan has tweeted numerous times since the story broke, saying in part:Piers Morgan?@piersmorgan
People say I'm too critical of Meghan Markle – but she ditched her family, ditched her Dad, ditched most of her old friends, split Harry from William & has now split him from the Royal Family.
I rest my case.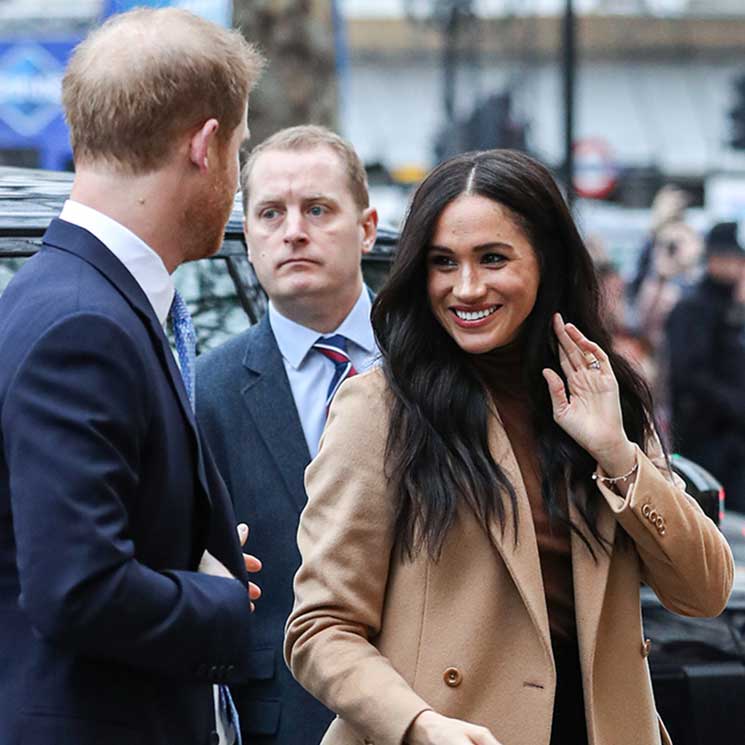 68.6KTwitter Ads info and privacy25.3K people are talking about this
And actress Jameela Jamil kept her opinion brief and to the point:Jameela Jamil ?@jameelajamil
And that folks, is what power looks like.



https://twitter.com/SkyNewsBreak/status/1214979921300336643 …Sky News Breaking?@SkyNewsBreakThe Duke and Duchess of Sussex have said in a statement they "intend to step back as 'senior' members of the Royal Family and work to become financially independent"10.9KTwitter Ads info and privacy1,211 people are talking about this