---
Red Tricycle
Bette Midler to Read Audiobook Edition of Her New Children's Book
By Karly Wood
2021/02/08
---
---
Bette Midler isn't just an actress, she's an author, too. The renowned performer is getting ready to drop a brand new children's book––and she's reading the audio version!
The Tale of the Mandarin Duck goes on sale on Feb. 16 and features an afterword by photographer Michiko Kakutani. Midler was inspired to write the modern fable based on inspiration from a mandarin duck that appeared in Central Park in 2018, and it celebrates the connections people make with each other.
Midler is a conservationist, founder of the New York Restoration Project, and participates in Two-Thirds for the Birds, a project that helps revive bird populations. She shares that "Reading the book out loud was a challenge for me, because I'm used to being loud in big spaces, and this is a relatively intimate story. I didn't want to scare the kids by yelling at them. At the same time, it's a New York Story, and New York is LOUD….!"
You can shop the new book on Amazon starting Feb. 16 for $18.99.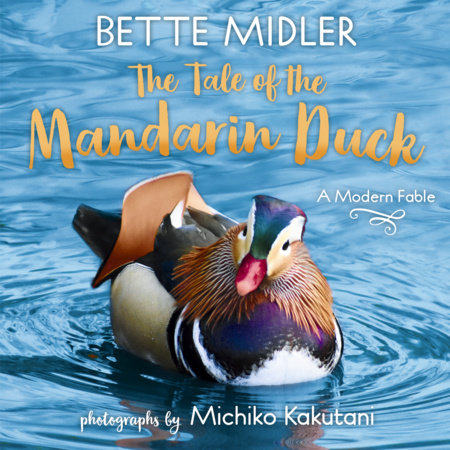 ---
---