Backstage
The 2017 Tony Nominees: Actors in a Musical
By Backstage Staff | Posted May 25, 2017, 9:30 a.m.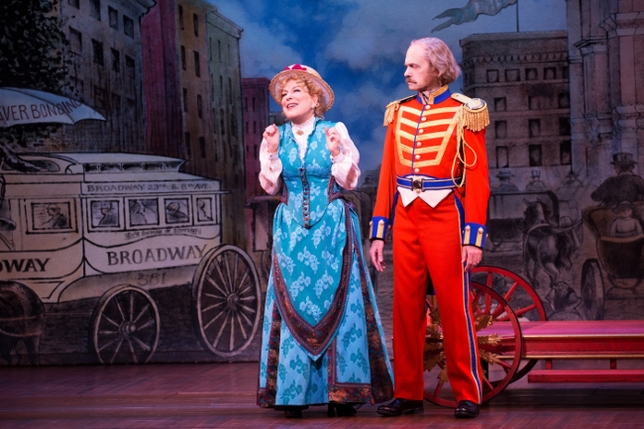 The musicals of the 2016–17 New York theater season reacquainted us with veteran stars (Bette Midler, Christine Ebersole, and Patti LuPone!) and introduced wildly talented newcomers (welcome to Broadway, Josh Groban!). The 20 Tony Award acting nominees below are upholding and advancing the standard set by their forebears. Here's your guide to this year's stars nominated for theater's highest honor.
Denée Benton, "Natasha, Pierre & the Great Comet of 1812"
"Great Comet" is by turns eccentric, melancholy, and wild. But the musical's beating heart, its innocent, fluttering hope, is embodied by Benton as the titular Natasha. With her breathtaking ballad "No One Else," the rising star has solidified her status as one of musical theater's most exciting ingénues.
Christine Ebersole, "War Paint"
Nowhere is it more clear that the business of beauty is a woman's game than throughout "War Paint" (despite what the show's male characters have to say). And no one is more equipped to deliver that message in solo after solo than Ebersole as Elizabeth Arden, a role that feels tailor-made for the 64-year-old stage legend.
Patti LuPone, "War Paint"
As one-half of a pair of dueling beauty queens—and singing with an accent to boot—it would be easy for another actor to get lost amid the twirling aestheticians and powder puffs of the cosmetic world. But as Helena Rubinstein, LuPone conveys more while lying in a silk-covered bed than is to be imagined. Not that it's a surprise, though: LuPone has been onstage for nearly half a century.
Bette Midler, "Hello, Dolly!"
It takes a woman, but not just any woman, to bring Dolly Levi to life. Midler balances ingenious broad comedy with heart-tugging monologues of loss and love, proving she's as much an actor as a megawatt star. Watching the cast of "Hello, Dolly!" sing "It's so nice to have you back where you belong" to someone who over 50 years ago launched her legendary career from the Broadway stage, it's hard to imagine a grander—and more deserving—homecoming.
Eva Noblezada, "Miss Saigon"
Noblezada is just 21 years old, but her take on the desolate Kim in "Miss Saigon" is anything but novice-level. It's no wonder producer Cameron Mackintosh plucked her from obscurity—before she'd graduated high school—to bring dynamo sentience to a show that is, unfortunately, as timely as ever.
LEADING ACTOR IN A MUSICAL
Christian Borle, "Falsettos"
As the controlling patriarch at the epicenter of James Lapine and William Finn's modern queer classic and its not-so-tight-knit family, Borle brought a grounded distress to the part that obfuscates his other Broadway role this season: Willy Wonka. Transitioning seamlessly from salty to sweet, it's plain why the talent already has two Tonys to his name.
Josh Groban, "Natasha, Pierre & the Great Comet of 1812"
Socially awkward, perpetually in existential despair, moping—words not typically associated with a multiplatinum pop star. But with Groban, all of Tolstoy's wildest melancholy dreams have come true: Pierre's philosophical pain seethes and shines in every note sung, every key played, every touch deflected. (Plus, he learned the accordion!)
Andy Karl, "Groundhog Day"
A stage adaptation of a beloved film starring a beloved comedian about a (somewhat) beloved holiday could easily have turned into something akin to six more weeks of winter. But Karl's enthusiastic, inventive, athletic, evolving portrayal of doomed weatherman Phil Connors makes it easy to watch the same day again (and again and again and again).
David Hyde Pierce, "Hello, Dolly!"
Despite years of musical theater character work (and a Tony Award to boot), the gentle Pierce may not at first seem the best fit for Horace Vandergelder, Yonkers' grumpiest penny-pinching bachelor. But the actor claims and conquers the role: Horace's indignation is farcical yet meaningful, with just a touch of heartache.
Ben Platt, "Dear Evan Hansen"
If you're still kicking yourself for not nabbing "Hamilton" tickets when you could, don't let history repeat itself—get one to see Platt perform ASAP. The young talent imbues a high school outcast with enough tragic relatability to elevate the character to totemic embodiment of anyone who's ever felt isolated.
FEATURED ACTRESS IN A MUSICAL
Kate Baldwin, "Hello, Dolly!"
A performer could easily shrink in the shadow of the Divine Miss M, but Baldwin renders her Irene Molloy with a potent yearning that is anything but negligible. When she sings the sorrowful "Ribbons Down My Back," her ache becomes yours. So, too, will her eventual exultation.
Stephanie J. Block, "Falsettos"
Portraying devastated divorcée Trina in the wrenching "Falsettos" revival, Block elicited roars with her Act 1 showstopper "I'm Breaking Down," and as easily induced tears in the scenes that followed. That she held a 15-second note with a piece of banana tucked inside her cheek is Tony-worthy all on its own.
Jenn Colella, "Come From Away"
Colella has carried several short-lived Broadway shows on her back. It's fitting, then, that she earned her first Tony nomination for "Come From Away," in which she plays Beverley Bass, the real-life pilot who on Sept. 11, 2001, carried dozens to refuge. The actor's solo, "Me and the Sky," has audiences soaring—and weeping—nightly.
Rachel Bay Jones, "Dear Evan Hansen"
Are we ever glad that Jones is back on Broadway—and in such a stellar role! From her guttural rock vocals in Benj Pasek and Justin Paul's "Good for You" to the gut-wrenching picture she paints in "So Big/So Small," it seems the single mother of our titular Evan was written especially for this actor.
Mary Beth Peil, "Anastasia"
From the moment she enters the spotlight at the top of "Anastasia," all eyes are on Peil as the inimitably glamorous Dowager Empress. First nominated 32 years ago for "The King and I," Peil naturally brings the stoicism required of her regal role, but wisely sharpens her emotional edges as a grandmother in grief and leads with the precision of a true stage and screen vet.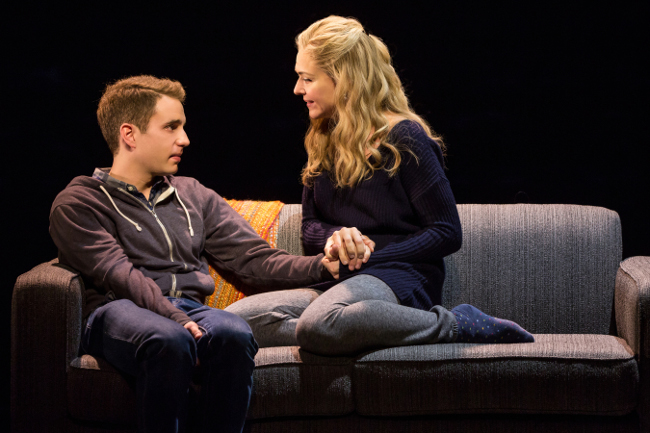 FEATURED ACTOR IN A MUSICAL
Gavin Creel, "Hello, Dolly!"
A three-time nominee, Creel has proven himself equally adept at leading-man gravitas and quirky character work. Although his goofily charming Cornelius Hackl falls into the latter category, it's fun to imagine what Creel—with that angelic voice!—could do with a meatier part.
Mike Faist, "Dear Evan Hansen"
Though centrally Evan's story, it's Faist's troubled Connor Murphy who sets into motion the chain of events, drastically altering the lives of every character in "Dear Evan Hansen." Faist, as a pivotal foil, conjures internal warfare that's both dimensional and universal.
Andrew Rannells, "Falsettos"
Rannells mastered cheeky arrogance with just the right pinch of pathos in "The Book of Mormon" and on six seasons of "Girls." He got to fully flaunt those devices as the tragic Whizzer in this revival. His co-star Borle told us himself: Rannells is "so damn charming and he sings like a dream; it's very easy to fall in love with him."
Lucas Steele, "Natasha, Pierre & the Great Comet of 1812"
As one of the only cast members who's been with "Great Comet" since its 2012 run at Ars Nova, Steele has been living and breathing the hedonistic Anatole Kuragin for five years. And it shows. Steele's portrayal of the callous, swaggering suitor-soldier is the perfect combination of rock star and playboy. After all, "Anatole is hot."
Brandon Uranowitz, "Falsettos"
Playing the less-than-white-knight psychiatrist Mendel who comes to Trina's aid in "Falsettos," the charming Uranowitz brought a nuance to his performance that (thankfully) did not go unnoticed by the nominating committee. Arriving in media res, it's Uranowitz who welcomed audiences warmly into the narrative and ushered them through to its agonizing end.