---
Amo Mama
Bette Midler's Spouse of 38 Years Admitted It Was a 'Conscious Effort' to Preserve Their Marriage Following Heated Conflicts
By Vanessa Seifert
September 3, 2023
---
---
Bette Midler and her husband, Martin Von Haselberg, eloped after six weeks of dating. The couple has now been married for 38 years, after overcoming hurdles to have a healthy, long-lasting marriage.
Bette Midler is a multi-talented actress, singer, and comedian with a career spanning almost five decades. Throughout her career milestones, the actress had her husband, Martin Von Haselberg, by her side.
The couple had a spur-of-the-moment wedding in Las Vegas at the Starlight Chapel in 1984. They got married after only six weeks of getting to know each other.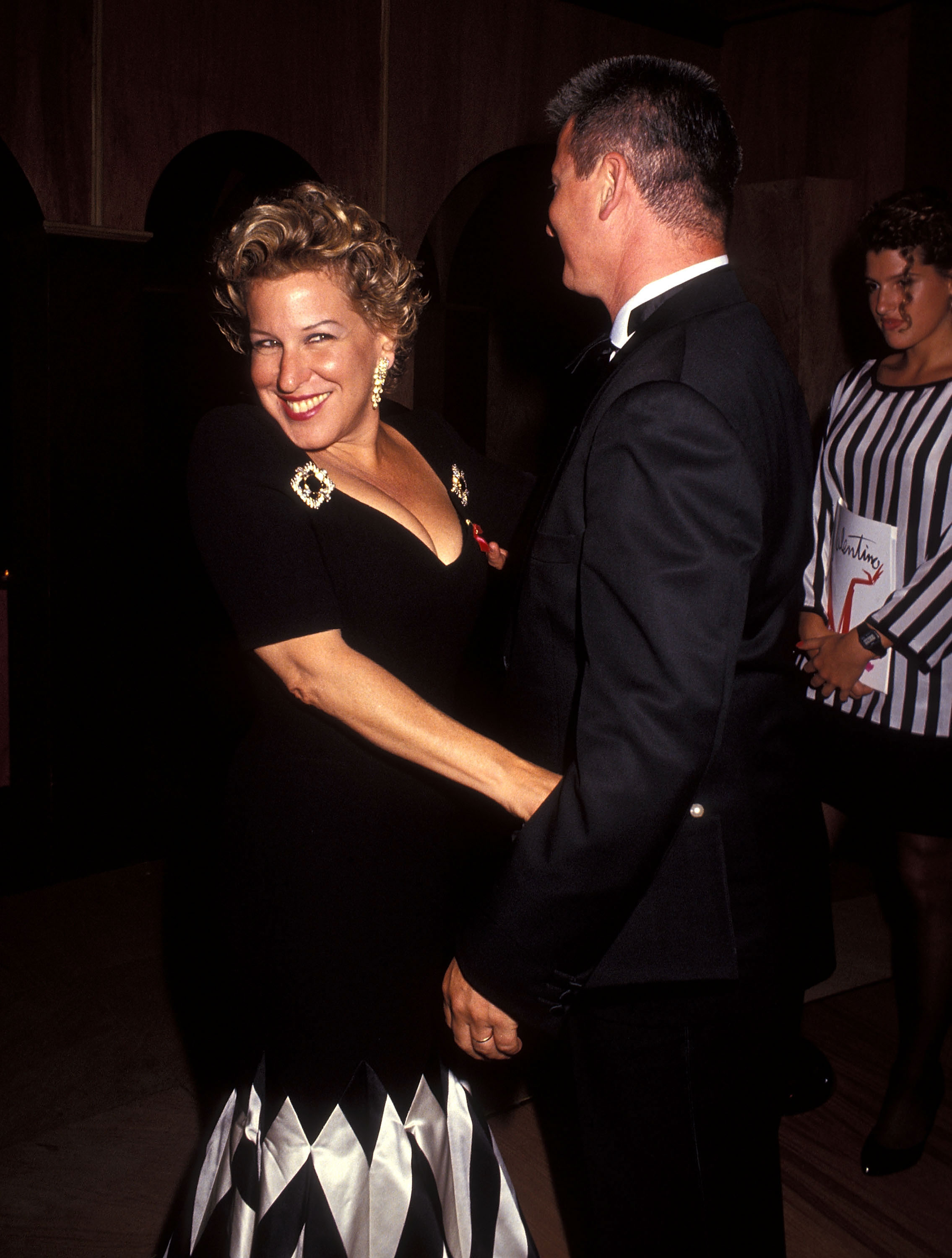 Bette Midler and Martin von Haselberg in New York in 1992 | Source: Getty Images
Midler confessed that she was the one who asked her husband to marry her. She remembered them getting dressed for their wedding and her telling Von Haselberg to change his suit.
The wedding was very intimate, with just Von Haselberg, Midler, and the Elvis impersonator who married them. There were no photos documenting the event. However, the actress revealed in an interview with Jimmy Kimmel that over three decades later, they were sent pictures from their wedding they had never seen before when the Starlight Chapel closed down.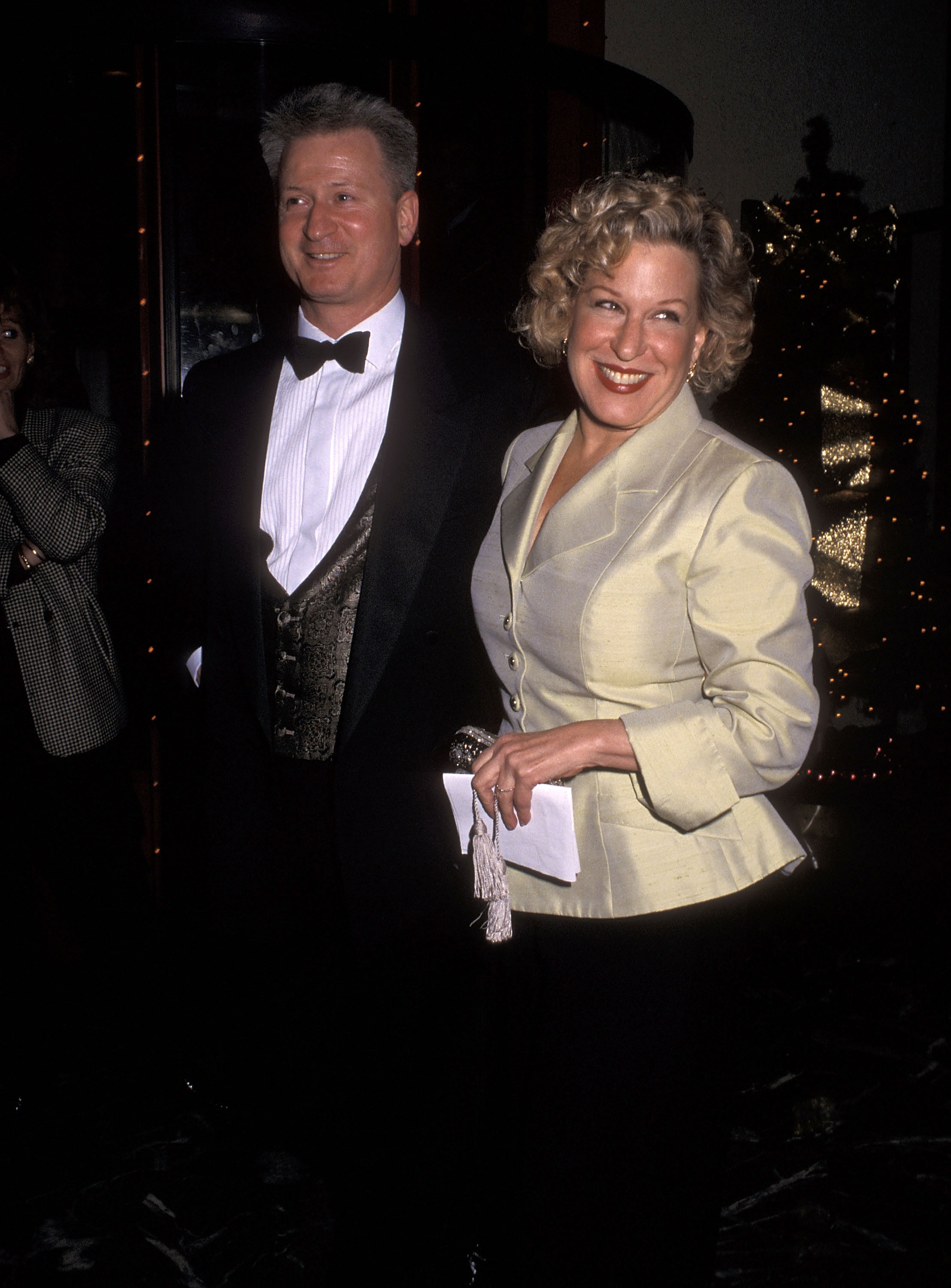 Bette Midler and Martin von Haselberg in New York in 1998 | Source: Getty Images
The two might have gone on a limp with a 2 a.m., $45 wedding ceremony in Las Vegas, but their marriage has stood the test of time. They welcomed a daughter, Sophie, two years after tying the knot.
The proud parents expressed how much Sophie saved their marriage and could not have been happier to watch her walk down the aisle and start a future with her partner.
Midler and her husband were hands-on and helped plan a very intimate wedding ceremony for their daughter. The wedding only had eleven guests due to the strict COVID-19 restrictions.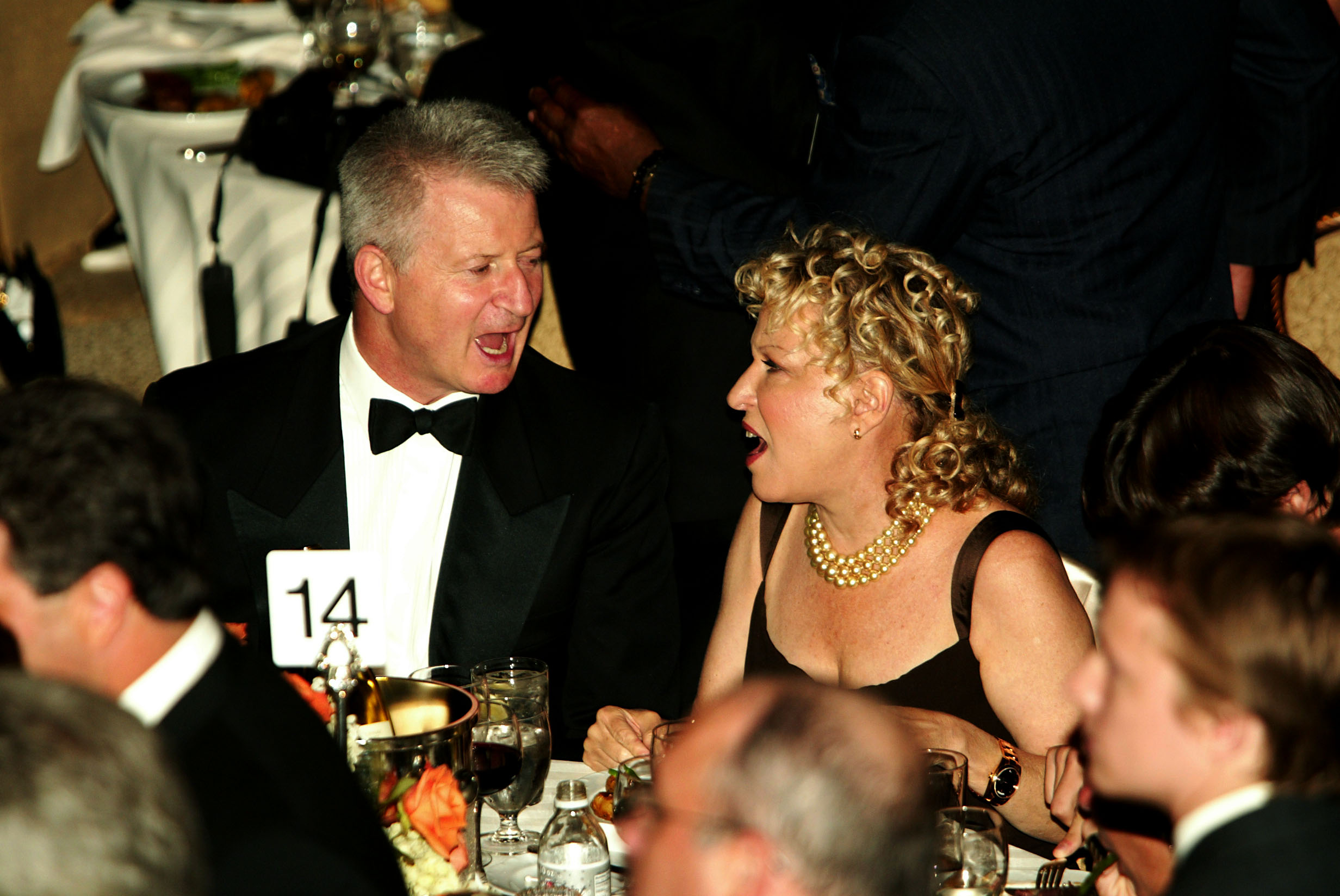 Bette Midler and Martin von Haselberg in New York in 2002 | Source: Getty Images
But the 77-year-old said the day was "sweet" and that the bride and groom had a blast. "They stayed up all night, and they drank. They had a ball," she added.
How Bette Midler and Her Husband Saved Their Marriage
Asking her husband to marry her was not the only life-changing decision Midler made since she had already been running her career. At the time she walked down the aisle, she was already an Oscar-nominated performer.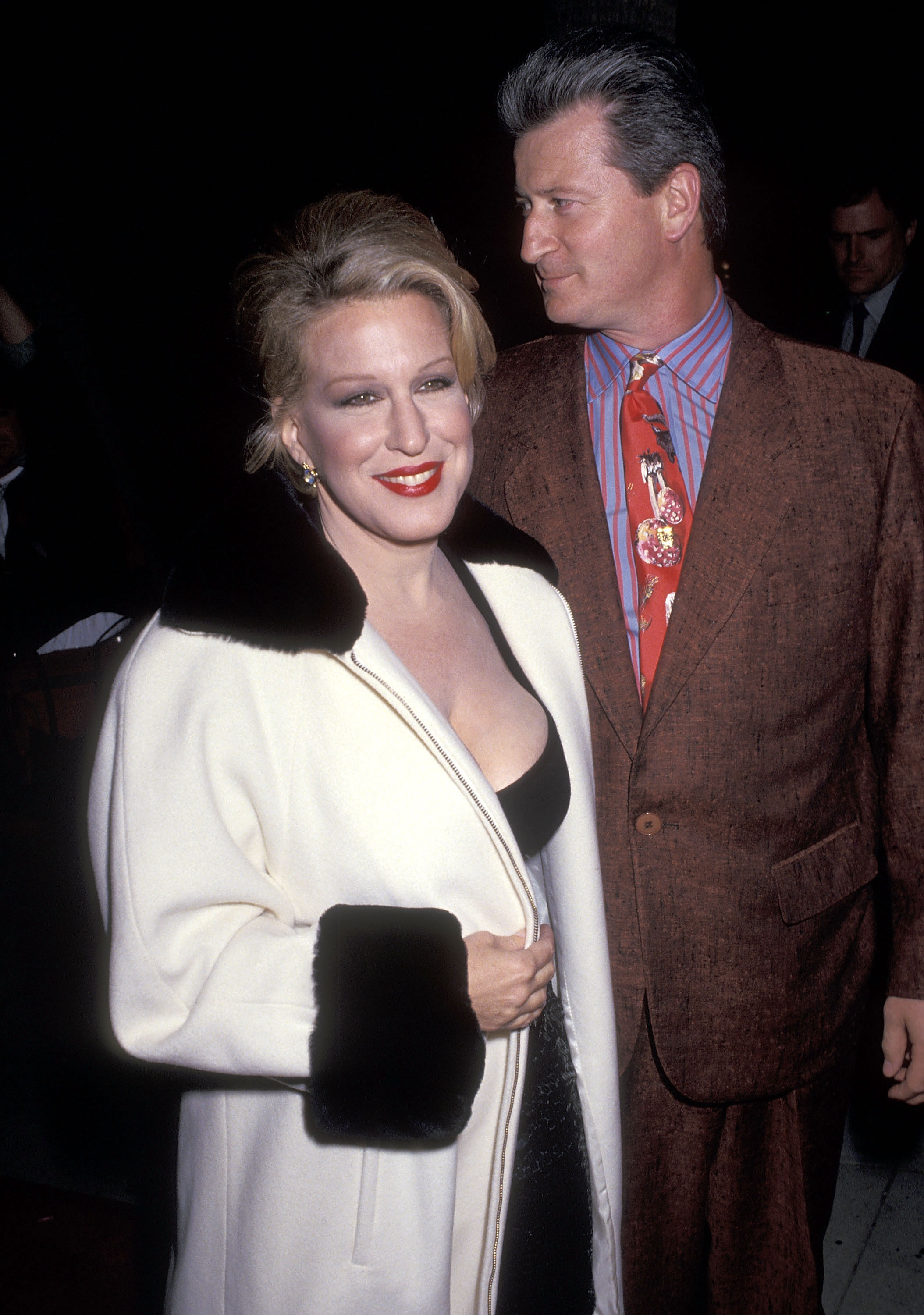 Bette Midler and Martin von Haselberg in California in 1991 | Source: Getty Images
Despite the heat of the moment wedding, Midler admitted that she and her husband used to fight a lot. But after welcoming their daughter, they finally realized they had the same priorities.
The one thing the couple agreed on was the well-being of their daughter, so family always came first. The two worked together to create the life they wanted. "We stayed together until it got better, and it did," the actress shared.
Bette Midler, Martin von Haselberg and their daughter Sophie in California in 1989 | Source: Getty Images
Von Haselberg worked as a performance artist and a commodities trader, but he quit his job to support his wife's career and raise his daughter.
Midler is proud of how her marriage worked out but emphasized that it took much compromise and sacrifice. She praised her husband for being the best father to their daughter, expressing, "My husband is probably the greatest father who ever lived. He taught her a foreign language. He taught her how to cook."
Von Haselberg had not only been a present father but a good husband, too. The actress gushed over how he has taken care of her and sacrificed a lot for their marriage.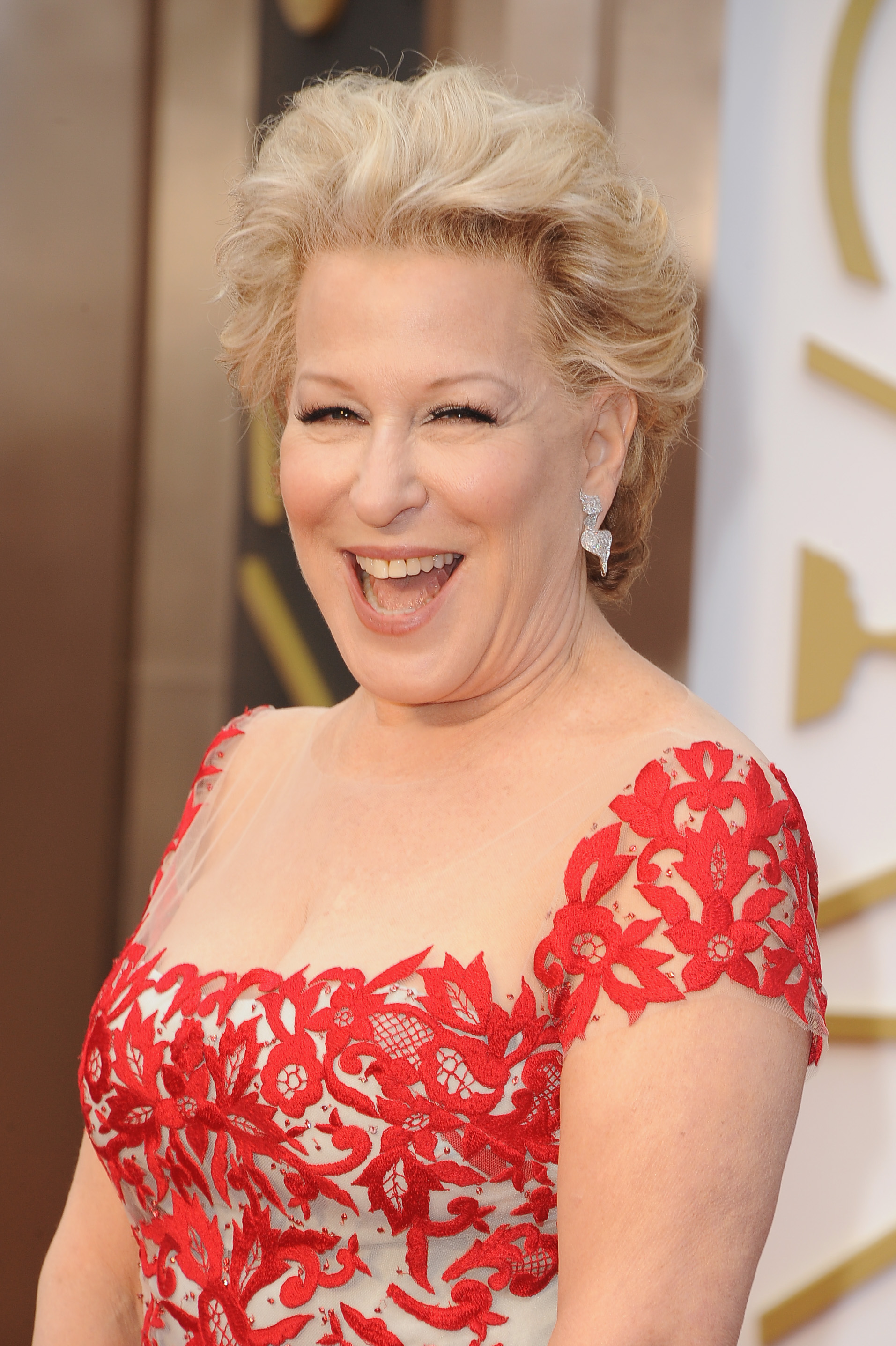 Bette Midler in California in 2014 | Source: Getty Images
Through her husband's sacrifices, Midler also learned compromise, which she admitted was not easy because she never had to do it. "Listening is very hard. And compromise. Compromise is the hardest of all," she confessed.
The Key to Bette Midler's Successful Marriage
Von Haselberg and Midler have now been married for close to 39 years, which is rare in Hollywood. But the years required a lot of learning and unlearning.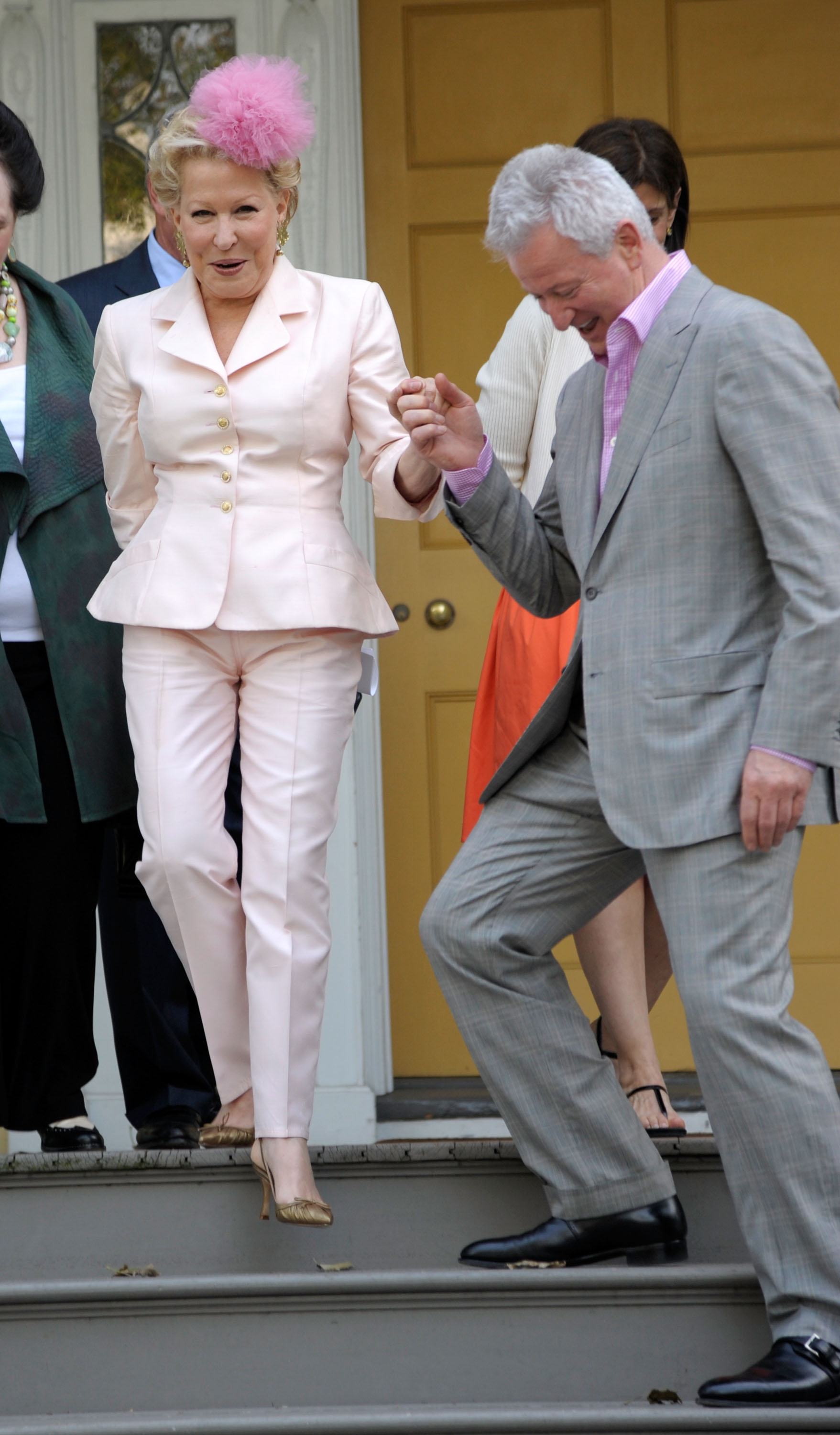 Bette Midler and Martin von Haselberg in New York in 2012 | Source: Getty Images
Looking back at her long-lasting marriage, the actress revealed what has kept the union strong for almost four decades. The "The First Wives Club" star said the secret was giving each other space to lead and grow.
Another aspect that the mother considered important in marriage was patience. Midler said it needed to be used wisely, especially when picking which arguments are worth having. Sometimes, the disagreements are not worth it, and allowing her partner to have the last word is also a form of support for her.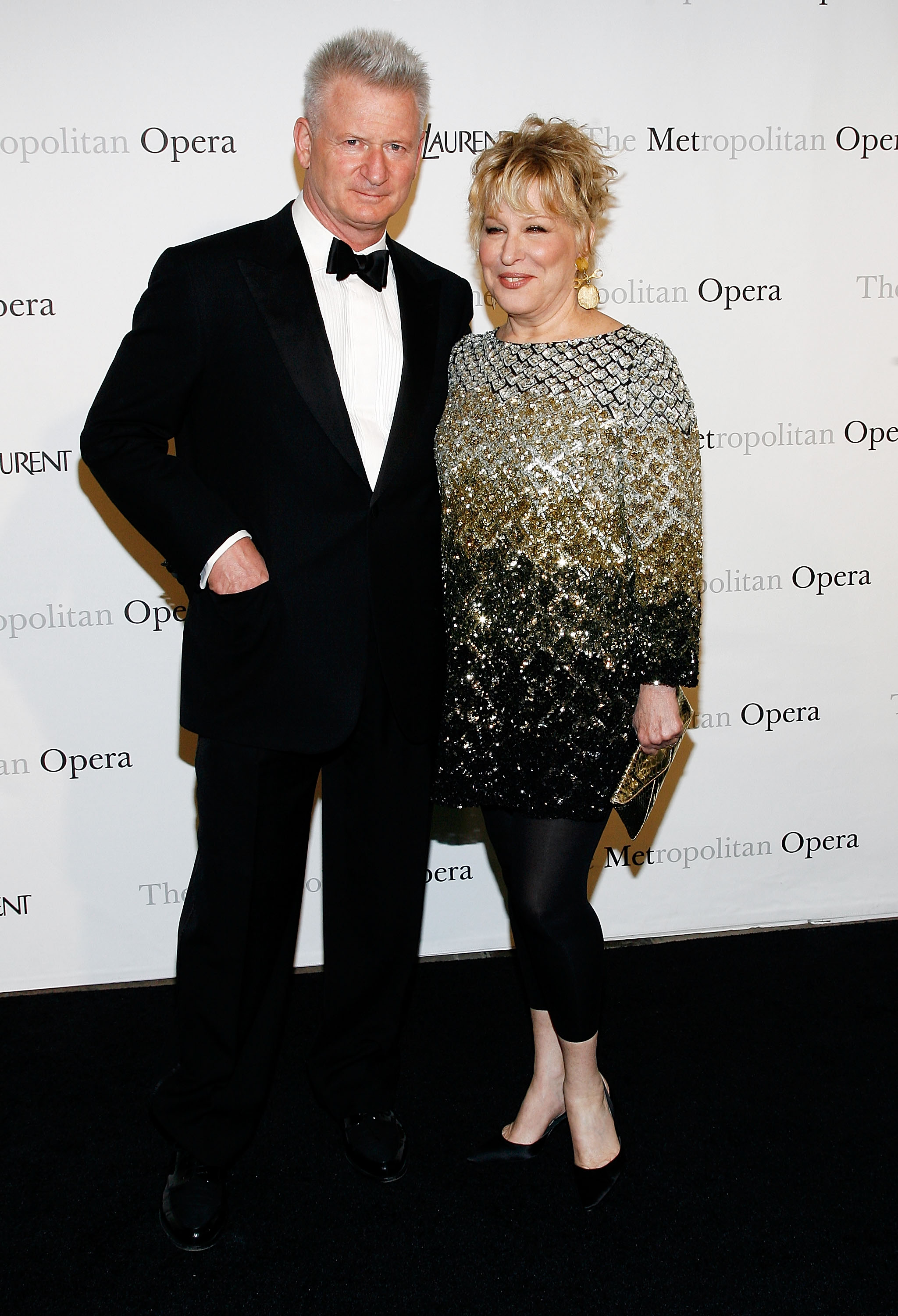 Bette Midler and Martin von Haselberg in New York in 2010 | Source: Getty Images
But in the midst of those disagreements, patience also becomes crucial when trying to stay calm. "Don't go from zero to 60 in two seconds. Just stay calm and try to breathe. Breathing is really important," Midler advised.
Most importantly, the "Hocus Pocus" star urged couples to choose the right words when confronting their partner. The arguments should not be about making the other person small or responsible for the fight.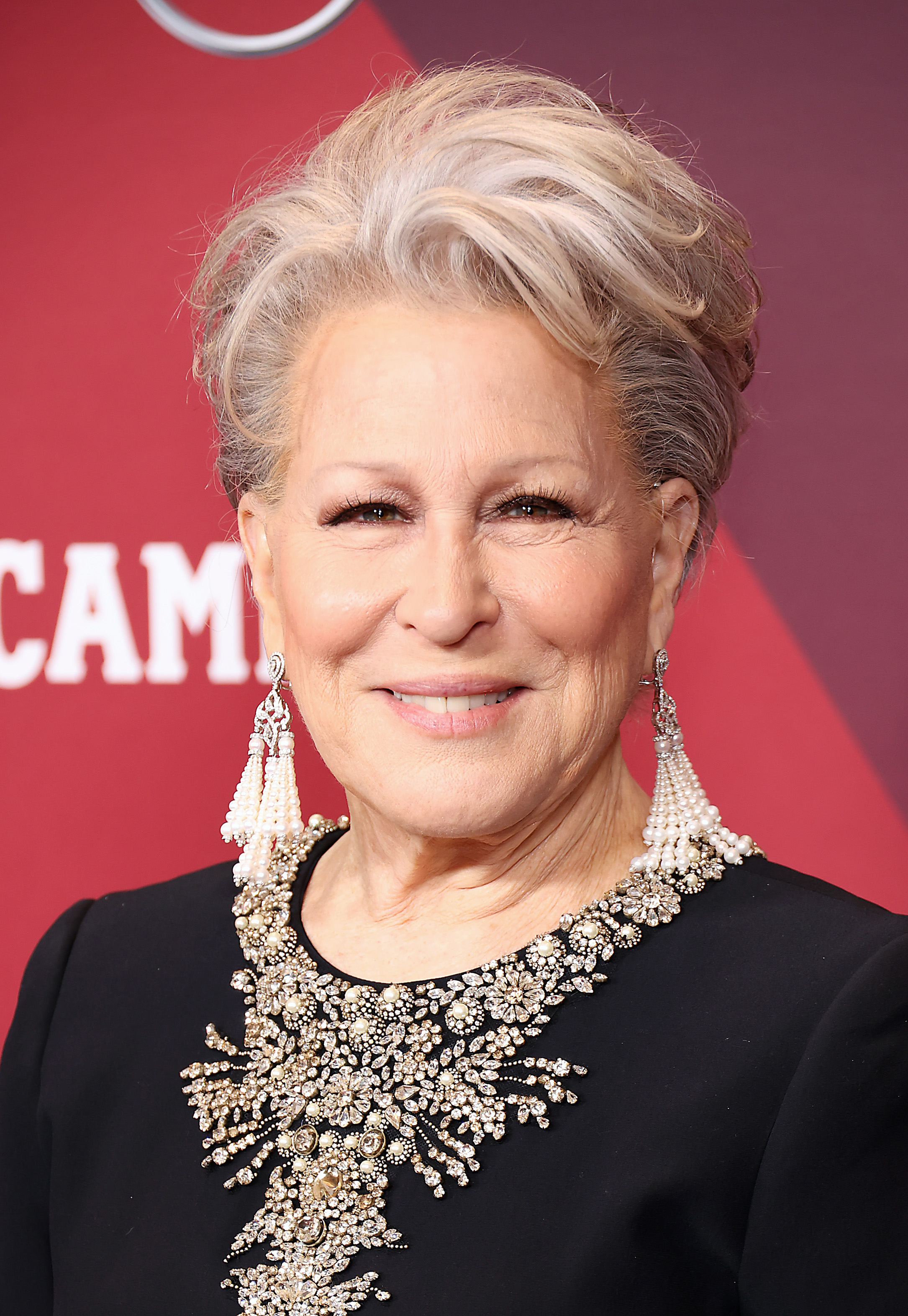 Bette Midler in California in 2023 | Source: Getty Images
In fact, another integral part of maintaining a healthy relationship for Midler is not blame shifting. She explained, "Don't blame. Stop assigning blame. The blaming, I think, is the worst part. It's so [easy to do] because you don't want to carry the burden yourself."
It is clear that Midler and her husband have put in a lot of effort in their union. "There was a conscious effort to create exactly the life we have," said Martin. While the actress is proud of their long-lasting marriage, she said her greatest achievement was raising her daughter, especially with the help of Von Haselberg.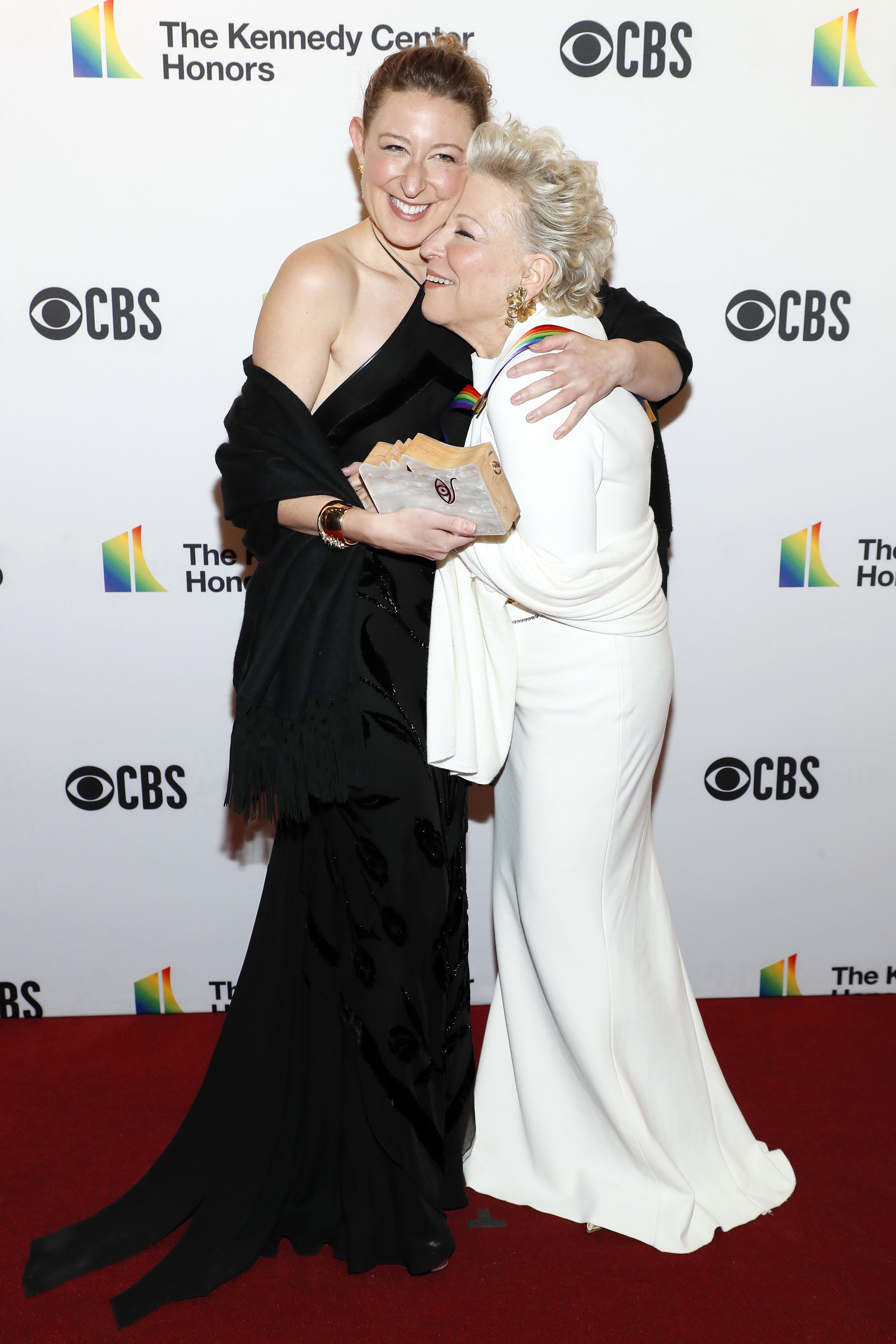 Bette Midler and Sophie von Haselberg in Washington D.C. in 2021 | Source: Getty Images
The actress could not stop praising Sophie. She raved about how she had grown up to be the perfect daughter who was responsible, patient, hardworking, and passionate about life.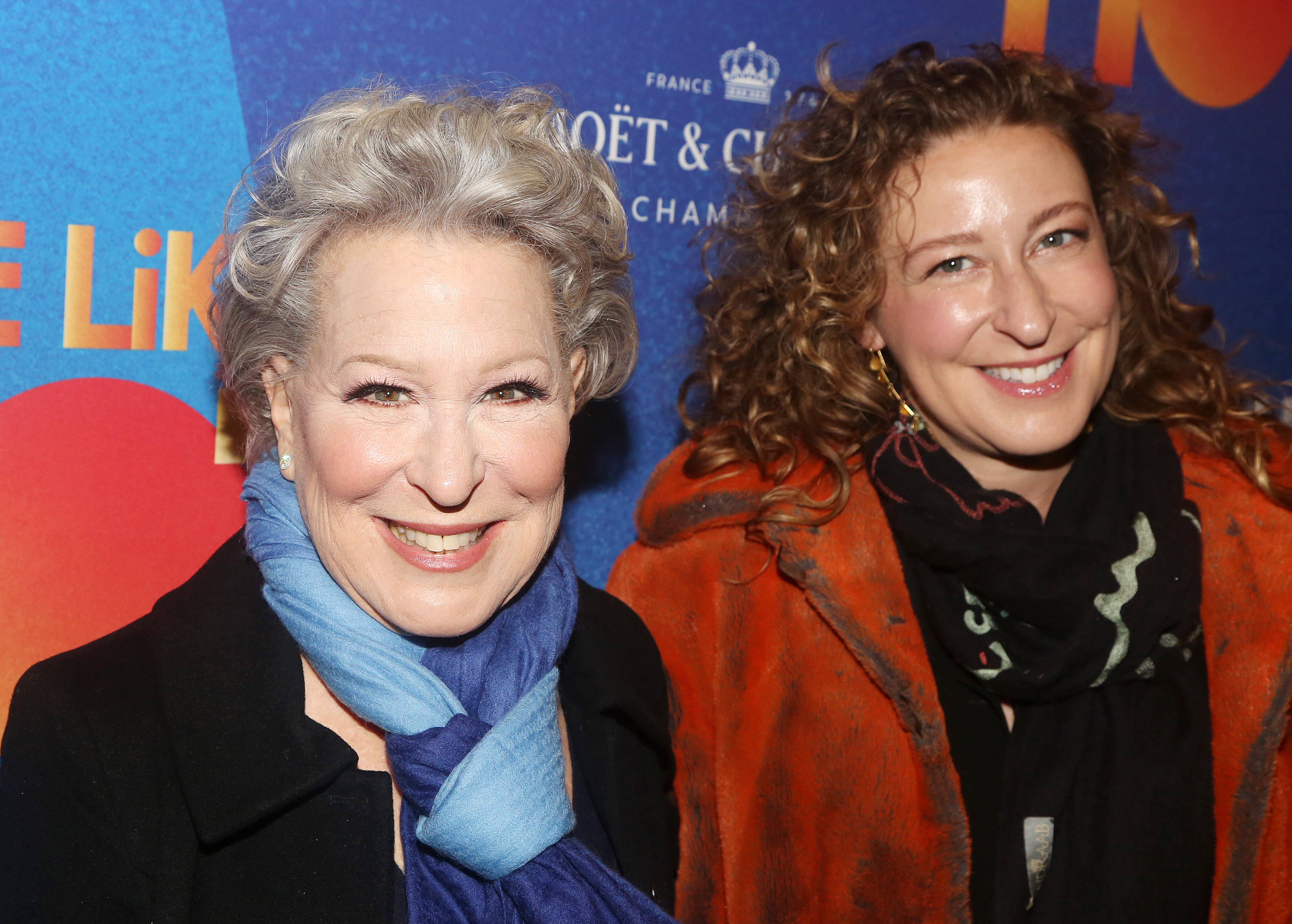 Bette Midler and Sophie in New York in 2022 | Source: Getty Images
Now that her daughter is married, Midler said she will not be meddling in her business and trying to give her advice on marriage. She believes the best thing she could do is to back off and let the couple figure out their lives together.