Hits: 1
BBC News
Mickey singer Toni Basil sues Disney and South Park
By Mark Savage
BBC Music reporter
1 September 2017
Toni Basil, the one-hit-wonder who recorded Mickey, is suing several companies, saying they have used the song without permission.
Media giants Disney and Viacom are among the defendants named in her case, filed in Los Angeles on Thursday.
According to court documents, Basil only recently became aware that Mickey had been used in TV shows including South Park and Ru Paul's Drag Race.
She claims the discovery left her "despondent and physically ill".
Basil's lawyers say the 73-year-old "has experienced sleep deprivation, nightmares and anxiety" as a result of use of the song. She has requested a jury trial.
"Basil's brand and identity is intertwined with her song Mickey," the court filing adds. "Basil is protective of her brand, and her signature song is known as a cheerleading anthem and an 80s one-hit wonder.
"A reasonable consumer would be lead [sic] to believe Basil had approved and/or endorsed" the use of her song, it continues.
She was particularly offended that an advertising campaign for US clothing chain Forever 21 was in support of a line of Disney products, associating her song with Mickey Mouse.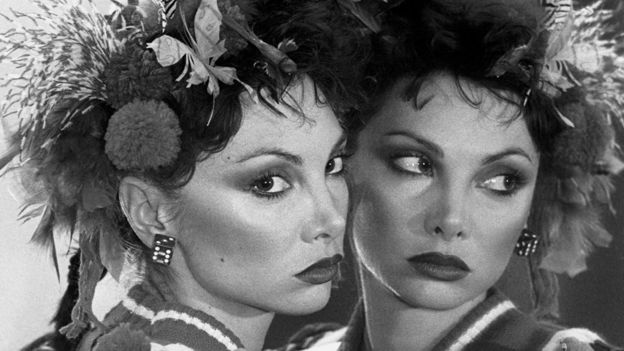 The star is also aggrieved by a 2008 episode South Park in which characters chant, "Obama you're so fine, you're so fine you blow my mind, hey Obama, hey Obama," over the original vocals.
She is claiming $25,000 (£19,300) in damages, plus a further $750 (£580) for each unauthorised use of Mickey and the Spanish-language version, known as Spanish Mickey.
The bulk of her claim is targeted at publishing company Razor & Tie. Basil contends they do not have permission to license her recording, and details a long and complex history of the rights to the song.
The BBC has contacted Razor & Tie and the other named parties for comment, but has yet to receive a reply.
Released in 1982, Mickey is a cover of the song Kitty by British pop group Racey.
Although it is Basil's only hit in the US and UK, she has had a long and successful career as a choreographer, working with the likes of Bette Midler and Talking Heads, and designing dance sequences in films such as American Graffiti and My Best Friend's Wedding.