E News
If The Original Hocus Pocus Stars Want a Sequel, Why Are We Getting a Remake?!
by TIERNEY BRICKER | Thu, Sep 28, 2017 4:13 PM
Disney Channel is running amok, amok, amok!The Internet was in for an early Halloween surprise on Thursday morning, when Disney Channel announced it is working a remake of Hocus Pocus, the cult-favorite 1993 movie that starred Bette Midler, Sarah Jessica Parker and Kathy Najimy as three witch sisters with a penchant for sucking the lives out of little children and slapstick comedy. What a treat, right?Except, with every Halloween treat comes a trick, as the TV movie would feature a new cast, with the original film's director Kenny Ortega not attached in anyway. (David Kirschner, one of the original producers, is serving as an executive producer.)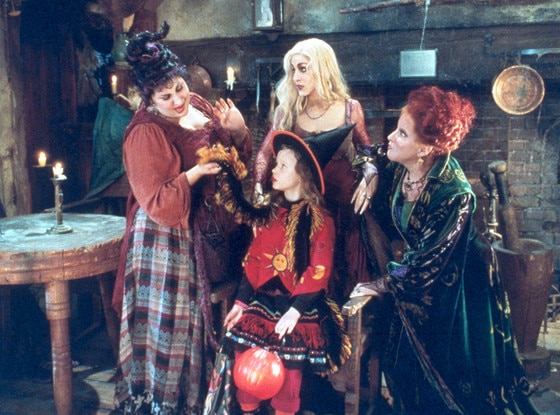 SNAP/REX Shutterstock
Remakes, of course, are one of the hottest trends in TV these days. We get that. Disney Channel gets that, having recently revamped Adventures in Babysitting. What is confusing us about this particular remake is that many of the original film's stars have gone on-record about how much they would love to do a sequel.So then why not do it? Especially when the head witch in charge herself, Bette Midler (Winifred), has expressed interest in reprising her iconic character.
"You don't get to see women doing slapstick too much, and in the movie you can see that we're having a blast," Midler told Billboard in October 2016 about the film. "For the life of me, I can't understand why there's not a sequel."Same, sister-witch. Same.And in 2014, SJP and Kathy Najimy said they were down to join a sequel after Midler addressed the topic in a Reddit AMA.

"Hocus people, Bette says it best. Listen to your elders.!," wrote Najimy, linking to an article reporting Midler's call for a sequel. And when Buzzfeed asked Parker if she would be down to participate and she responded on Twitter with a simple, "Yep I'm in."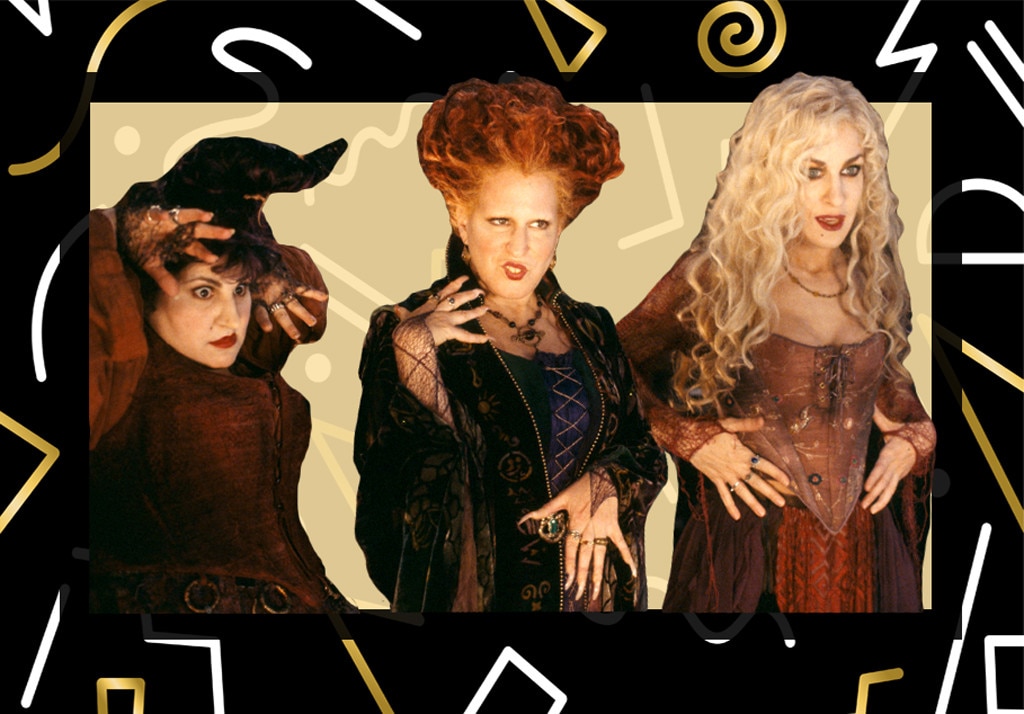 So again, we must ask: why aren't we getting a sequel?Listen, we're not even as upset as some people are over the remake news, with our childhoods firmly intact, because it's not like we don't have access to the original. It's still regarded as one of the best Halloween movies ever made. It hasn't been forgotten. Freeform is literally running an all-day marathon of the beloved movie on Halloween."Generation after generation, it's kind of remarkable and fantastic to have something brought to the screen like that and to have it embraced generation after generation," Mick Garris, one of the original screenwriters, told Forbes on Hocus Pocus' lasting impact. "Everybody I meet, it's either their daughters or their own favorite movie and it's incredibly exciting."
And when Garris addressed sequel rumors, he said it would be a mistake not to do it with the original's three bewitching leads."If they don't do that I think it would be a big mistake because all three of them are still so incredibly potent and powerful and great performers and who else can recreate those characters?"This is going to be the remake's biggest problem: recreating the on-screen magic of Midler, Najimy and Parker, who were clearly having wicked fun in the campy roles. Another huge issue? The writer, The Royals' Scarlett Lacey, is likely going to have to tone down some elements of the original to work on Disney Channel.

Sometime tells us we won't be seeing a yabbos-loving virgin lighting a candle on Disney Channel.
Still, as Max one said, we guess it was time for someone to (green)light this sucker and meet the old broads once again.How do you feel about the Hocus Pocus remake news? Tweet your thoughts @tbrick2 and @eonlineTV.