www.98fm.com
9 Best Galentine's Movies
February 13, 2016

We know what you're thinking but we don't have a typo in our headline. Move over Valentine's Day, there's a new holiday gathering momentum that's especially for the ladies "" Galentine's Day.
It originated in the States back in 2010 thanks to Amy Poeler's character Leslie Knope in the sitcom Parks and Recreation and we reckon it's time Dubliners get on board and celebrate their friendship with their group of mates.
So, if you're planning on having a night in this weekend with your girls and a few bottles of vino "" Here's our to 9 Galentine's Day films:
How To Be Single
Calling all singles! There's a right way to be single & a wrong way to be single. Find out which is which in the hilarious new comedy starring Dakota Johnson, Rebel Wilson, Leslie Mann and Alison Brie. How To Be Single, will be released in Irish Cinemas on February 19th, with previews on St. Valentine's Day.
Bridesmaids
Annie's (Kristen Wiig) life unravels as she becomes the maid of honour for her best friend, Lillian (Maya Rudolph). This hilarious film also stars Rose Byrne, Melissa McCartney, Wendi McLendon-Covey and Ellie Kemper.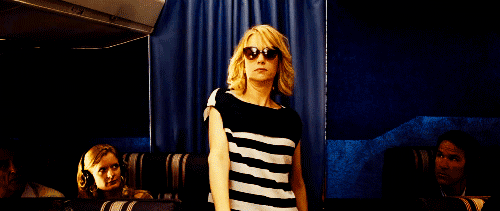 Thelma & Louise
A waitress and a housewife decide to break out of their normal routines and go on the road trip of a lifetime. But when Louise shoots a man who had tried to rape Thelma, the two women decide to flee to Mexico as they are chased by American police.
Starring Goldie Hawn, Bette Midler and Diane Keaton, it tells the story of a group of women in their 40s dealing with their marriages ending. We ADORE the musical number in this movie!
The Sisterhood Of Travelling Pants
Based on the best-selling novel by Ann Brashares, the film tells a story of four friends that find a pair of thrift-shop jeans that fits each of them perfectly. They decide to use the jeans as a way of keeping in touch during a summer they are spending apart.
Beaches
When CC Bloom (Bette Midler) and Hillary (Marcie Leeds) meet at a holiday resort in Atlantic City, it marks the start of a lifelong friendship.
Sex And The City
We reckon you can't go wrong with a bit of Carrie, Samantha, Charlotte and Miranda. This is our favourite of the two films released after the iconic tv show.
After moving in together in a stunning New York apartment, Carrie Bradshaw (Sarah Jessica Parker) and Mr. Big (Chris Noth) decide to get married.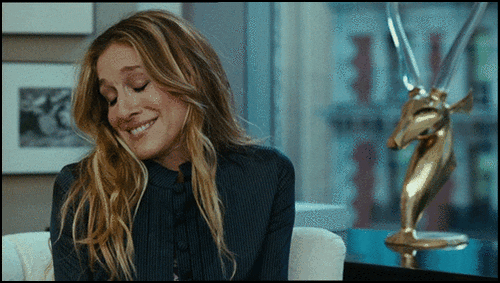 Death Becomes Her
It's not Galentine's without a bit of Meryl.
In 1978, Madeline Ashton performs in a musical on Broadway and invites long-time rival Helen Sharp (Goldie Hawn) backstage along with her fiancé, plastic surgeon Ernest Menville (Bruce Willis). Ernest soon breaks off his engagement with Helen to marry Madeline.
Mamma Mia
Newly engaged Sophie Sheridan (Amanda Seyfried) – who runs a hotel with her Mum Donna (Meryl Streep) on a small Greek island – wants her father to be present at her wedding but doesn't know who he is. Sophie must figure out if he is one of three men she tracked down from her mother's past.
You'll be up singing and dancing to ABBA's greatest hits in no time.