Surf And Sunshine
We Reveal 7 Secrets from Cult Favorite Hocus Pocus for its 25th Anniversary
SEPTEMBER 10, 2018
2 MINUTE READ

Ready for a serious flashback? Hocus Pocus is 25 years old.
That means it's been a quarter century since the coven of evil witches played by Bette Midler, Sarah Jessica Parker, and Kathy Najimy were accidentally set free to wreak havoc on Salem, Mass. And it's been 25 years since a cult favorite was born.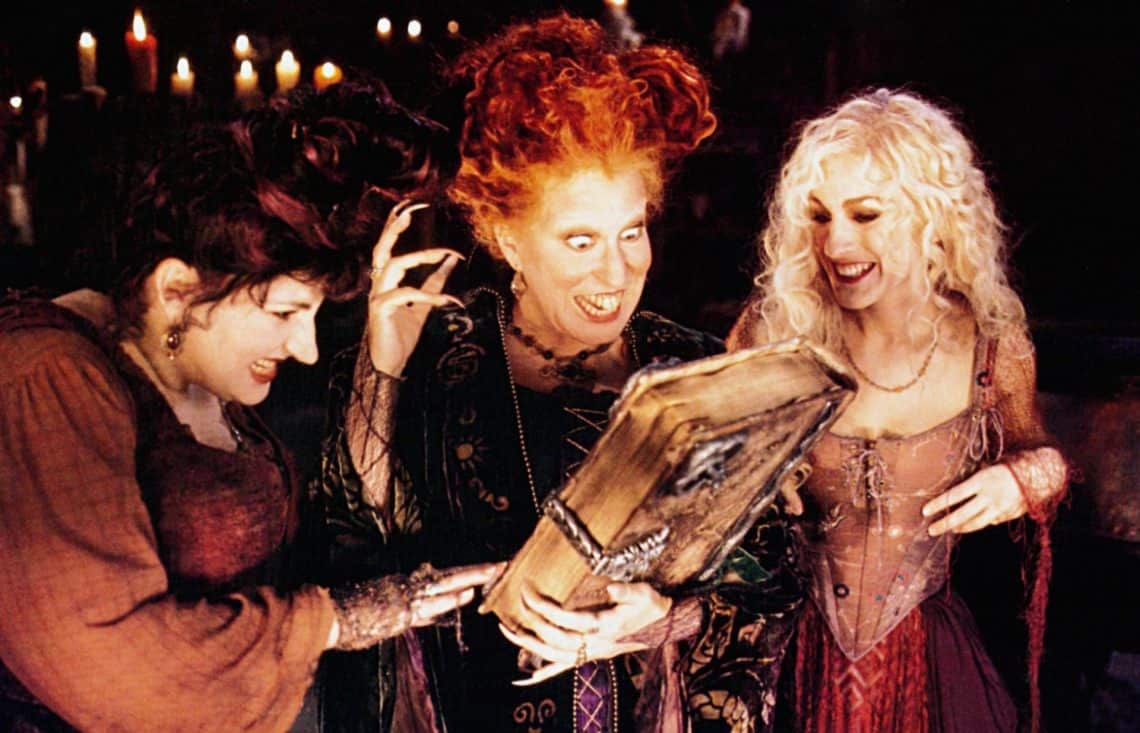 For many of us, October means grabbing a pumpkin spice latte, loading up on candy corn, hitting the DVR and lining up every single showing of Hocus Pocus so we can just keep watching over and over and over again. It's become Halloween tradition in many a household thanks to Freeform's 31 Nights of Halloween. But just maybe there's a better way?
Disney has released 25 years of serious magic from their vault this fall in the form of a special edition 25th anniversary DVD and Blu-Ray which has been packed with not just a Blu-Ray, but a digital code for Halloween indulgence on-the-go.
Better still are the extras loaded in this super fan edition. Along with the trip to Halloweentown that comes with watching the flick, you also get a copy of the original trailer, deleted scenes, cast and crew commentary, and behind-the-scenes sneak peeks in the form of an original featurette from the production back in 1993.  
The folks at Disney offered Surf and Sunshine a review copy of the new Hocus Pocus, so we could get a look inside the camp that is life with Winifred, Sarah, and Mary Sanderson stirring up trouble in a small town.
If you're a Hocus Pocus virgin, we warn spoilers abound. If you're not, get ready for a little blast from the past … and some brand new secrets to get you ready for this year's Halloween.
Here's what we learned when we entered Salem Sanderson-style.
Sarah Jessica Parker (aka Sarah Sanderson) is a descendant of an actual witch … or at least someone arrested for witchcraft.
If you want to do the Hocus Pocus witch walk true justice, you need to call it slurking. That's what the stars call it.
It took eight black cats to play Binx. Not a single one was unlucky. (P.S. There's an alterna-ending where he survives!)
Outside of the U.S., Hocus Pocus was Abracadabra. Not quite the same ring to it, huh?
The witches originally used candy crows to lure kids.
Billy Butcherson was actually slated to say a naughty word in his big on-screen moment, but he changed it himself to wench … and launched countless memes and fan quotations!
Although it's set on Halloween, Hocus Pocus was originally a summer flick, released in July 1993 to challenge the likes of Jurassic Park (the original) and Rookie of the Year at the box office. At the time, critics panned it … but we all know who got the last laugh (and it wasn't the Sanderson sisters).